Let's be honest: January can be rough. The glow of the holiday season has faded and the cold, dark days have fully set in. It can sometimes feel like winter will never end! Instead of dreading the cold weather, why not embrace it by finding ways to enjoy the coziness that goes along with it?
One of the best ways to feel warm and snuggly while cooped up inside is with a hot beverage. So today, we've rounded up some of the best healthy hot drinks you can easily whip up at home to not only create those cozy vibes but also nourish your body with a healthy dose of superfoods!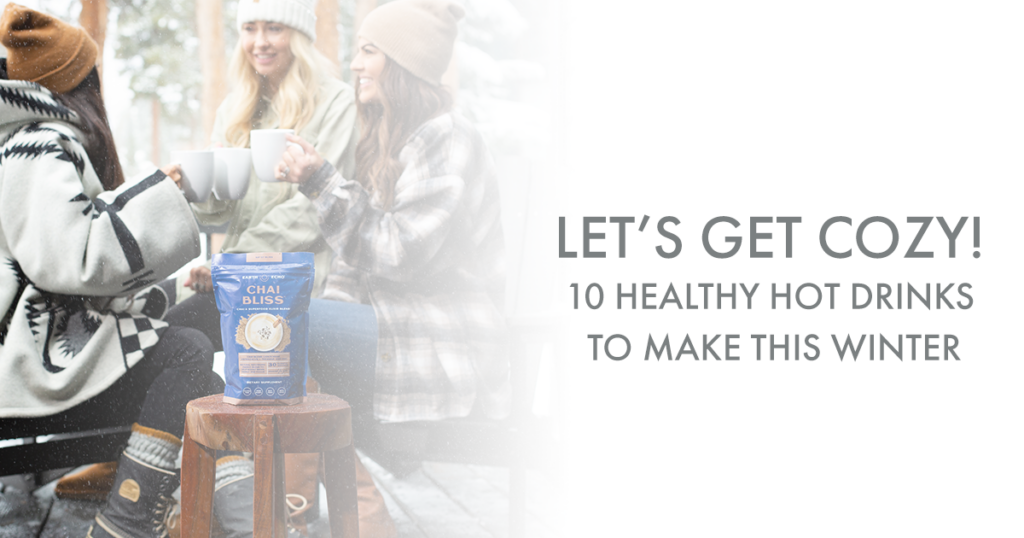 10 Healthy Drinks To Warm You All Winter Long
Lavender Cacao Golden Drink
If you love sipping something warm and relaxing before bed as part of your wind-down ritual, this Lavender Cacao Golden Drink is the perfect next-level evening beverage recipe for you.
Wake Me Up Elixir
Need a boost in the AM? This Wake Me Up Elixir gives you all those raring-to-go benefits without the jitters and crash that coffee can bring. Plus, it's packed with superfoods!
Cacao Beauty "Hot Toddy"
Want a warming beverage that also enhances your beauty? The Cacao Beauty "Hot Toddy" is an easy to make and serve decadent drink that will rejuvenate your body, mind, and soul!
Orange Hot Chocolate
Skip the barista and sip on this rich and creamy Orange Hot Chocolate for an anti-inflammatory drink that curbs a chocolate craving!
Healthy Pumpkin Spice Latte
If you're a #PSL lover, then this Healthy Pumpkin Spice Latte recipe is for you! It packs all of the cozy flavors you crave but made with ingredients you can actually feel good about drinking!
Superfood Hot Chocolate
This Superfood Hot Chocolate recipe takes your classic cup of hot cocoa to a whole new body-nourishing level!
Soothing Warm Ginger Pear Smoothie
Calling all smoothie lovers! This Soothing Warm Ginger Pear Smoothie will warm your soul on cold mornings while starting your day with a boost of nourishment.
Soothing & Sensational Golden Milk Tea
Featuring turmeric and ginger, this Golden Milk Tea is not only delicious, but it's also a health-packed powerhouse that positively affects everything from your skin to your organs.
Mexican Hot Chocolate
With cold, dark days outside, this easy to make, decadent Mexican Hot Chocolate recipe will be your favorite go-to creation to warm you from the inside out.
Cacao Bliss Coffee
This simple Cacao Bliss Coffee recipe is not only utterly delicious, it's also a great way to rev up your metabolism to help your body burn even more fat!
* * *
No matter what hot drink you choose to get cozy with, be sure to stock up on your favorite Earth Echo superfood blends through the link below!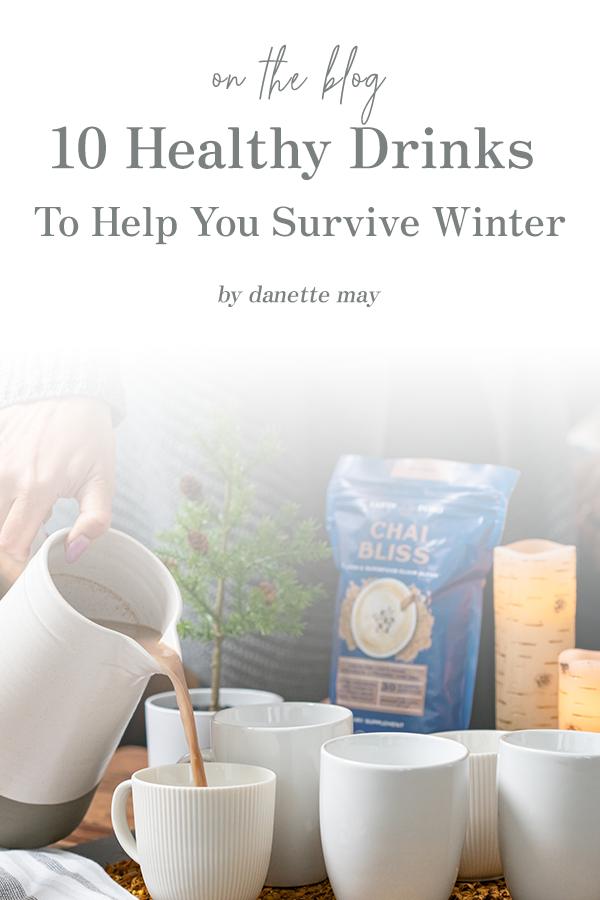 *These statements have not been evaluated by the Food and Drug Administration. These products are not intended to diagnose, treat, cure, or prevent any disease.