Are you a fan of bar cookies? We love them because you get all the chewy goodness of a cookie with about half the effort. Just mix the batter and dump it into the pan and you're good to go! And if you feel the same, you're going to love these healthy superfood Chai Bliss Bar Cookies. 
These bar cookies are the perfect afternoon snack for two reasons. One, they'll satisfy your sweet craving without undoing all your healthy choices because they're made with wholesome ingredients you can feel good about. And two, they're boosted with Chai Bliss, a superfood blend with natural nootropics like L-theanine, lion's mane mushrooms, and zinc that help support cognitive function. And anyone who has experienced the afternoon slump could use support like that. *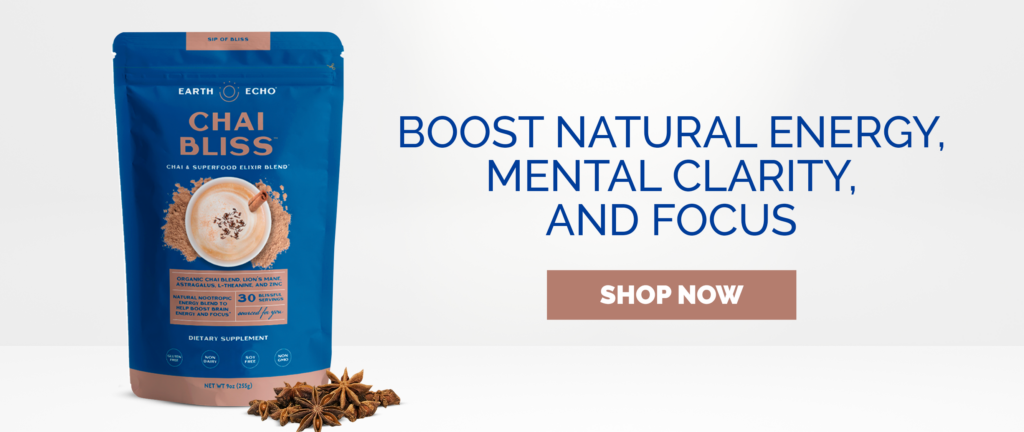 These Chai Bliss Bar Cookies only take a handful of ingredients like butter, coconut sugar, eggs, and almond flour. They're a great gluten-free cookie and can easily be made vegan by replacing the butter with coconut oil and the eggs with flax eggs. 
The Chai Bliss is really where these delicious healthy bar cookies shine. Not only does this tasty superfood blend add an incredible depth of flavor and spice thanks to the blend of six different superfood spices, but the natural nootropics also help boost brain energy and promote mental focus, helping to maintain alertness and accuracy. *
A healthy, sweet snack that actually supports health — what could be better! Give these superfood Chai Bliss Bar Cookies a try and let us know what you think in the comments!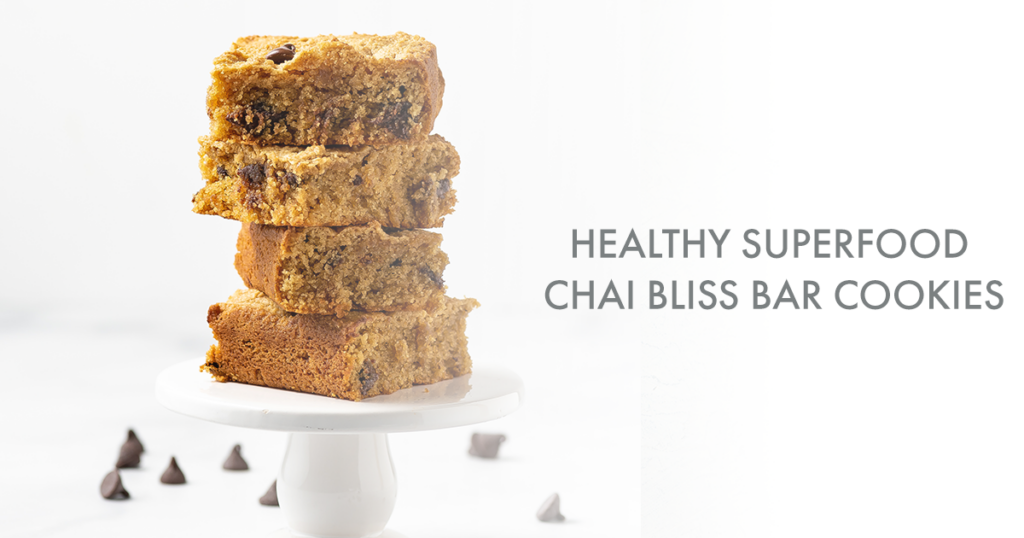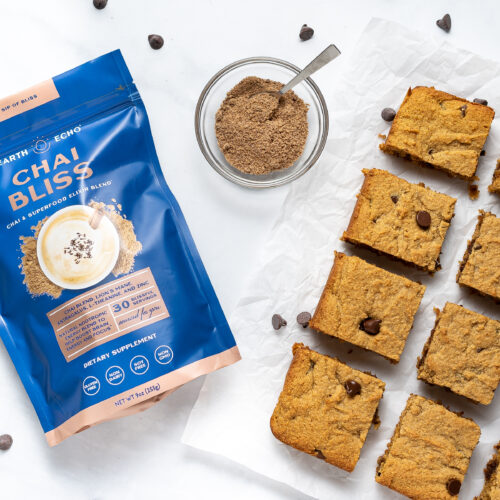 Chai Bliss Bar Cookies
If you like bar cookies, you're going to love these Chai Bliss Bar Cookies! They're made with wholesome ingredients and boosted with natural nootropics thanks to the Chai Bliss superfood blend!
Ingredients
1/2

cup

unsalted grass-fed butter, room temperature

1/2

cup

coconut sugar

2

large eggs, room temperature

1

teaspoon

vanilla extract

2

cups

almond flour

2

tablespoons

Chai Bliss

1

1

teaspoon

baking powder

1/8

teaspoon

salt

1/2

cup

vegan chocolate chips
Instructions
Preheat the oven to 350° F. Line an 8×8-inch square pan with parchment paper, leaving a slight overhang on two sides. Set aside.

In a large mixing bowl, cream together the unsalted butter and coconut sugar until smooth. Mix in eggs one at a time until fully incorporated into the batter. Mix in vanilla extract.

Add the almond flour, Chai Bliss, baking powder, and salt and mix until just combined. Be careful not to overmix.

Carefully fold in the chocolate chips.

Transfer the cookie batter into the prepared square pan and spread it evenly.

Bake for about 20–25 minutes, until golden brown and a toothpick inserted into the center comes out clean.

Let it cool for 15 minutes before slicing into eight squares. Store leftovers in an airtight container at room temperature for up to 5 days or in the fridge for up to 10 days.
Chai Bliss is the perfect afternoon pick-me-up for a boost of natural energy and mental clarity. Click the link below to give Chai Bliss a try!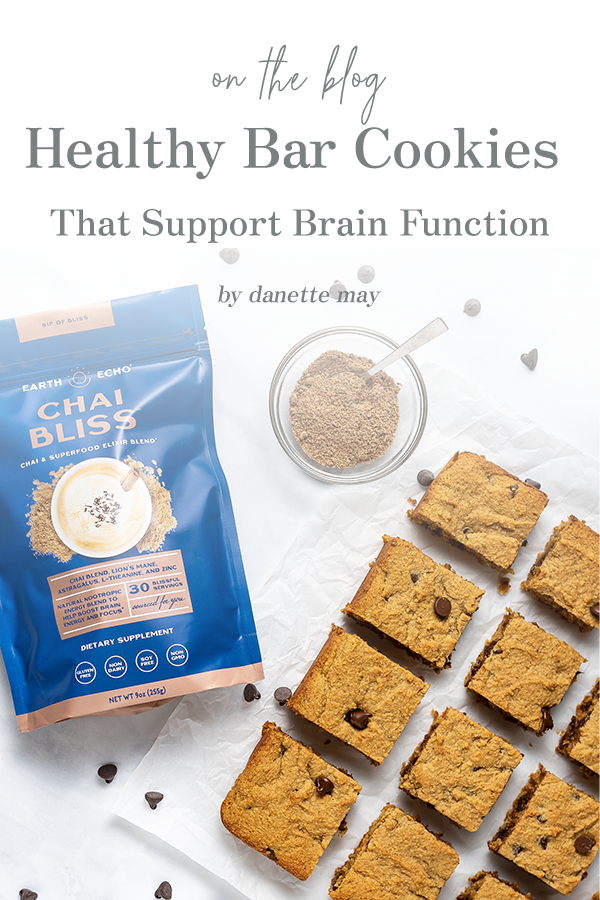 *These statements have not been evaluated by the Food and Drug Administration. These products are not intended to diagnose, treat, cure, or prevent any disease.