Wraps are usually a better choice than sandwiches and I can't think of too many things that don't make great ingredients for a tasty wrap.
The problem is that most of the tortillas you find in stores are made with processed flours, sugars and a few other things we can't pronounce. I have just the solution!
My recipe for the clean, healthy version is quicker to make than it looks and these freeze well too so make a bunch to use for Fajita night too!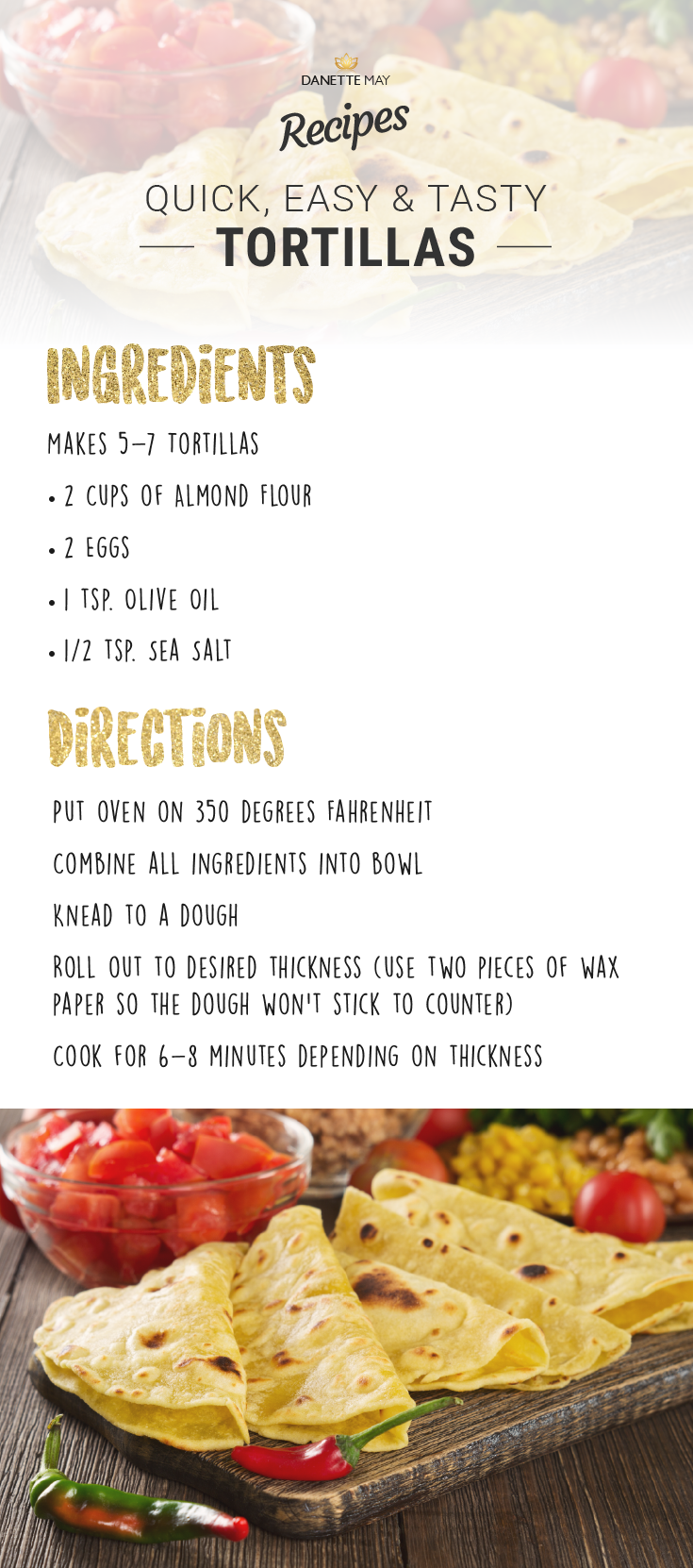 Hope you will find some creative ways to use these and feel good about what you are feeding yourself and your family.
Yours in Health,
Danette
P.S. I welcome you to share this recipe with your friend and please leave your comments below.