No time to cook breakfast? No problem. This recipe will ensure you are ready for a busy week!
Just make these on Sunday night and you are all set with a delicious and nutritious grab-and-go breakfast to start your busy morning.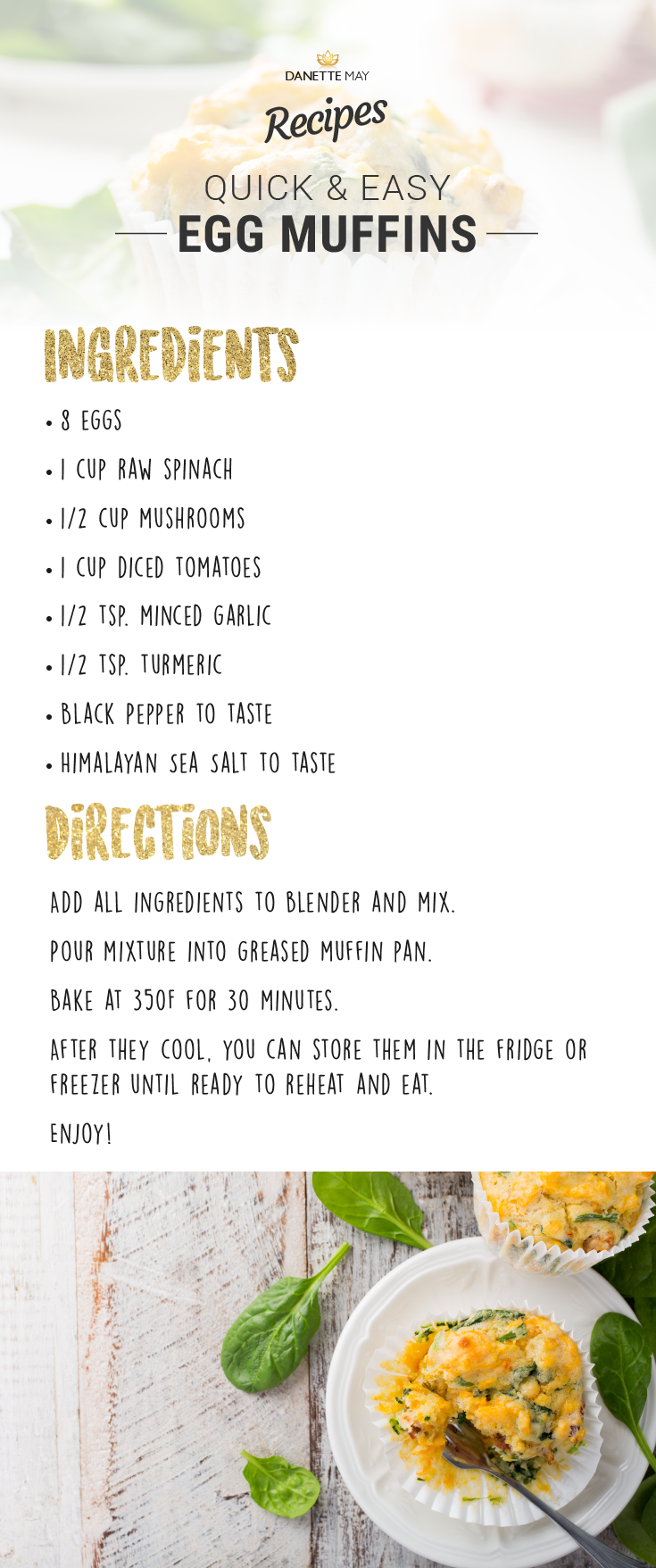 Yours in Health,
Danette
P.S. I hope you will share this with your friends. Let me know how you like it in the comments below.