Love the body you live in with the help of Danette May, motivational speaker, best-selling author, celebrity trainer, and mother.
I've helped millions of people learn to look better, live a healthier life, and gain more energy. I am the founder of Mindful Health, LLC, and author the best-selling book "Eat, Drink, And Shrink." I also star in some of the top selling fitness videos sold worldwide, and model for magazines. So when you turn to me to help you achieve your fitness goals, you know you're in the right hands.
Healing Workouts. Healing Foods. Healing Mindset.
I have this passion to empower women through healing workouts, healing foods, and healing mindset.
As a woman myself, I understand you and all the stresses you're going through. In fact, a few years ago I lost my son and went through a divorce, which catapulted me into depression. This is the defining moment, and it brought me to where I am today.
And I want to help you, too. I've created something from my mess, and here I am to share insights on how you can do the same.
I particularly offer e-books, online personal training, support community, books, and workout DVDs.
Weight Loss Program
I can help you with your weight loss journey through clean eating, movement, and the right mindset with my total workout plan. I believe that having a personal trainer is not just for the fit, spandex-sporting crowd, but for busy women who barely have the time to workout, too. Plus, my program is not just about cardio and strength training anymore — it's more about assistance in developing a healthy and fit lifestyle.
Books and Recipes
Let the transformative power of my self-help e-books help you. Some of the books include the "7 Day Jumpstart," a guide to help you lose 7 pounds in 7 days, and "Bikini Body Recipes," a cookbook to help you prepare amazingly delicious 10-minute dishes.
Bikini Workout and Diet Plan
Be confident in your bikini with my bikini workout routines and diet plans. The exercises target multiple muscle groups so you can get summer-ready in just a few weeks. The recipes, on the other hand, help you reduce calories without sacrificing protein, helping you drop fat without dropping muscles.
Are you ready to change your life for the better? Let's work together.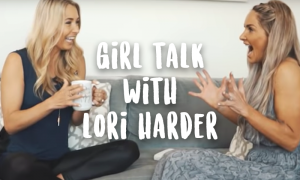 Listen in as I chat with my good friend Lori Harder in her living room. We talk candidly about creating meaningful, lasting and deep friendships and about her New Book...A Tribe Called Bliss Lori's book teaches you ... Watch Video »
Get my #1
Fat-Burning

Recipe.
It's FREE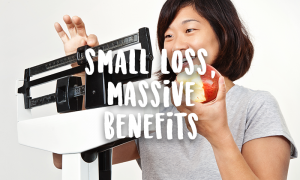 Are you trying to lose weight? Do you have a certain number of pounds in mind? It's good to have a goal. It's also important to recognize small victories along the way. You might think you need to lose a lot ... Read More »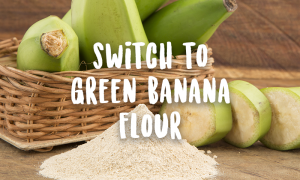 Green banana flour is catching on fast among health buffs. A lot of new research has helped it catch on. It's the perfect substitute for white flour if you're watching your sugar intake and weight. It's ... Read More »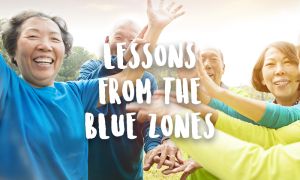 Have you ever heard of the "Blue Zones"? They're the 5 places on earth that have the highest number of people who live to be 100 or over. To count as a Blue Zone, the population needs to not only live a long ... Read More »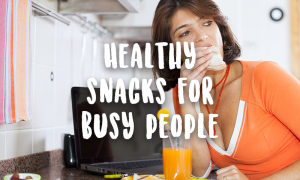 When you start feeling hungry, do chips and cookies call your name? Is this even truer when you're in a hurry to get out the door? The best way to keep from falling off the healthy food wagon is to get rid ... Read More »