Cookie season is coming up fast and this No-Bake Oatmeal Chai Cookie recipe is sure to secure a spot on your "gotta make" list. Not only do the delicious spices of Chai Bliss fit perfectly with this cozy time of year but these cookies are almost too easy to make. One pan and a handful of simple ingredients is all you need to whip up these perfectly spiced, healthy cookies. 
These cookies call for a simple base of almond butter, honey, coconut oil, and raw oats. That's it. Nourishing ingredients you can feel good about eating any time of day (hello, cookies-for-breakfast!). But what takes these healthy no-bake cookies from tasty treat to utterly addictive is the addition of Chai Bliss!
This incredibly powerful superfood blend combines all the classic chai spices you know and love, along with all the antioxidants these spices provide. But that's just the beginning. Chai Bliss contains a nootropic energy blend of lion's mane, L-theanine, astragalus, and zinc to help boost brain energy, improve focus, and support your immune system. What could be better this time of year?! * 
The recipe below is also great for customizing. Add in chopped nuts, dried fruit, or even chocolate chips for a bit of variety. And if you're out of almond butter (or just don't like it), any nut or seed butter will work. You can also use pure maple syrup in place of honey, if preferred.
Give the recipe below a try and let us know what you think in the comments!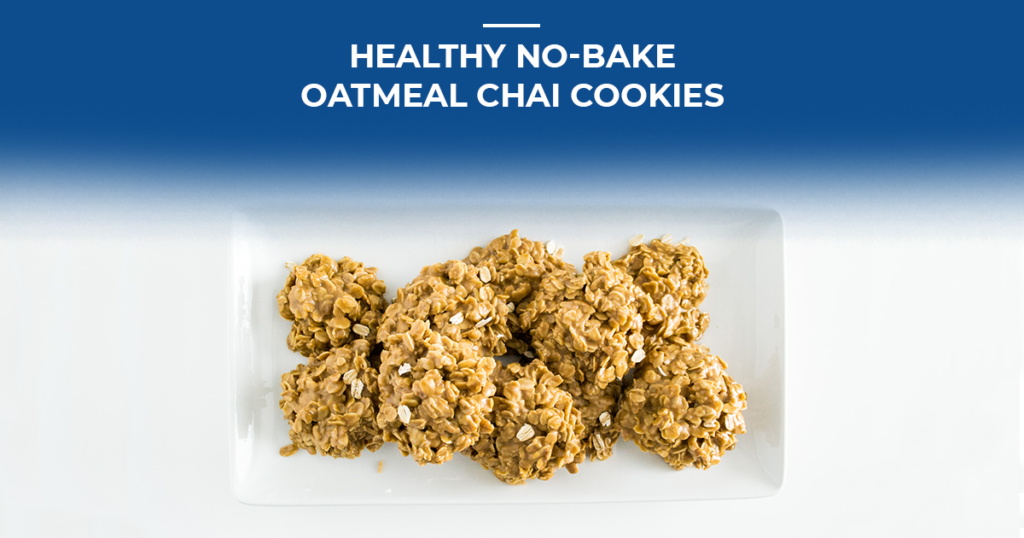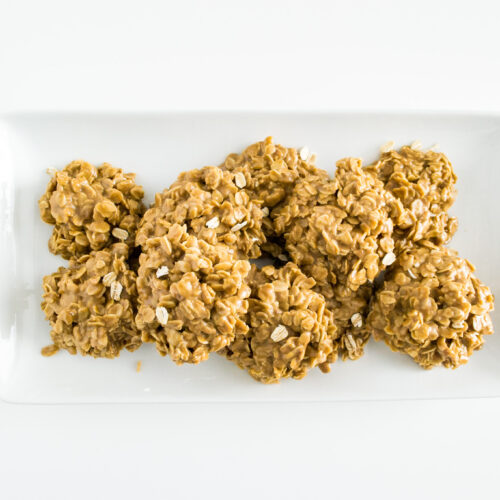 No-Bake Oatmeal Chai Cookies
These No-Bake Oatmeal Chai Cookies are simple, healthy, and packed with the natural nootropic power of Chai Bliss, making them the perfect addition to cookie season.
Ingredients
1

cup

natural almond butter

1/2

cup

raw honey

1/2

cup

unrefined coconut oil

2

tablespoons

Chai Bliss

1

teaspoon

pure vanilla extract

2 1/2

cups

raw oats
Instructions
Combine the almond butter, honey, coconut oil, and Chai Bliss in a sauce pan and warm gently on the stove top. Whisk until smooth and combined.

Add in the vanilla and oatmeal, stirring well to combine. Remove from heat and allow to sit for a few minutes.

Drop by spoonfuls onto a parchment-lined baking sheet or plate. Place in the fridge to cool for about an hour, until hardened and set. Store in an airtight container in the refrigerator.
For even more recipes like this one, be sure to click the link below to purchase Chai Bliss and snag the free Chai Bliss recipe book, plus the "Simple Guide To A More Hygge Life" to help you get even cozier during the upcoming holiday season.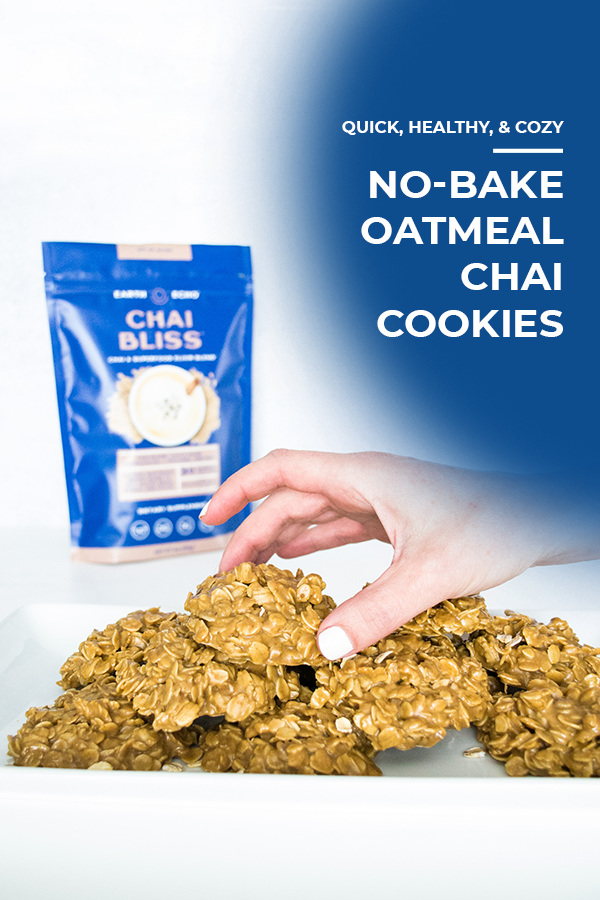 *These statements have not been evaluated by the Food and Drug Administration. These products are not intended to diagnose, treat, cure, or prevent any disease.