With Fall Holidays in full swing there are pumpkin temptations abound! Pumpkin is such a naturally healthy food that's high in fiber and key nutrients.
That bright orange color is from all the carotenoids like beta-carotene that support the health of eyes and other organs. The high fiber makes pumpkin filling and helps you feel full longer.
This is my go-to smoothie this time of year for when a hankering strikes me for one of those expensive sugar and fat laden pumpkin spice coffee drinks.  And I don't mean to tell you not to indulge in SOME of these seasonal treats over the Holidays but it's all about finding healthier options to satisfy our less healthy habits.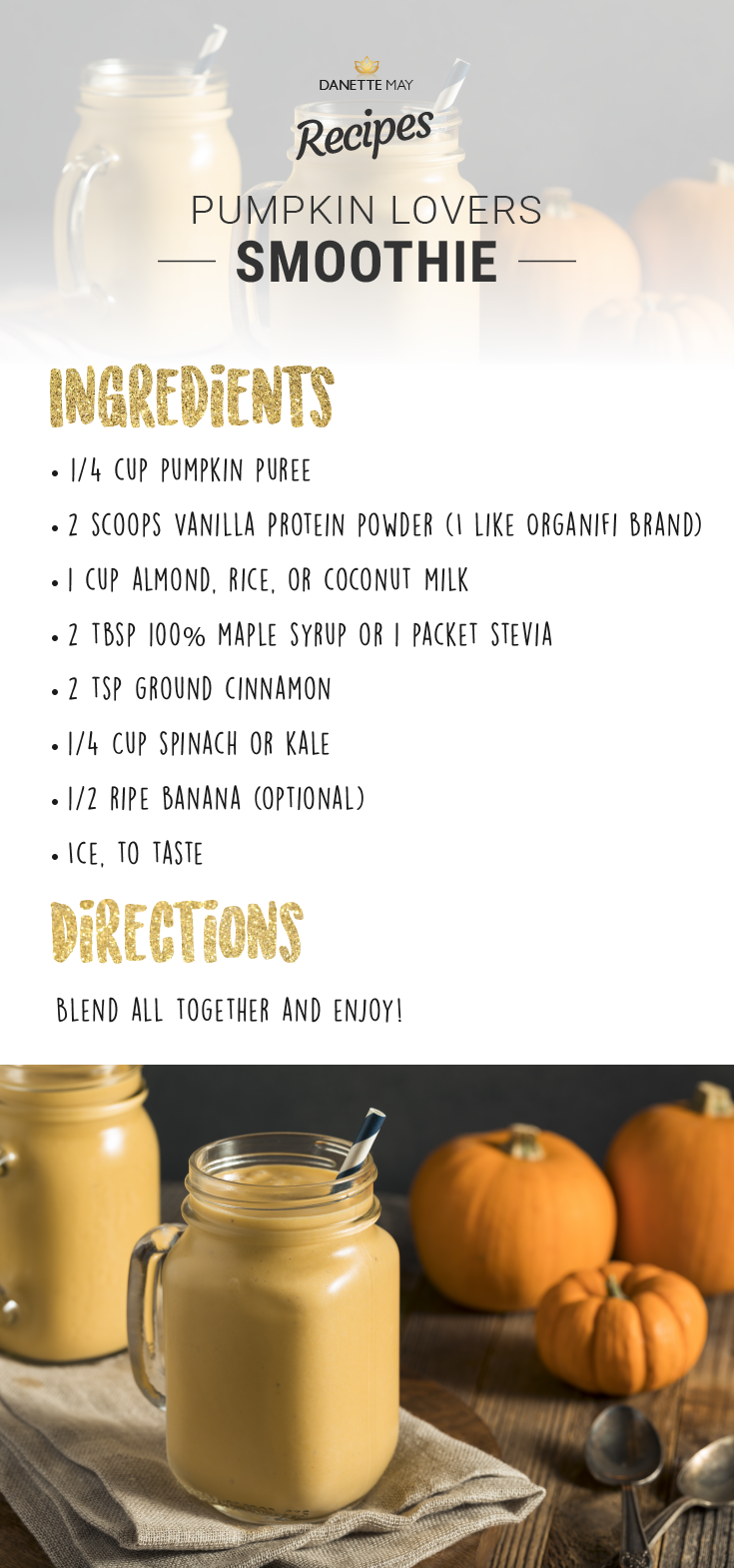 Nutritional Information: 1 drink = (¼ cup protein, ¼ cup veggies, ¼ cup fruit, ¼ cup carbs)
With this healthy recipe, pumpkin lovers can get their fix every day this Fall and still feel confident and healthy in the Holiday photos 🙂
Yours in Health,
Danette,
P.S. Share this with your friends and I welcome your comments below!
Like this recipe? Click to the next page for 150+ fat-burning breakfast, lunch, dinner and snack recipes your entire family will LOVE…