Merry Christmas and Happy Holidays! I love this time of year! The snow, the lights, and the delicious smells in the kitchen…
And I love to bake this time of year, especially treats! Today I want to share with you a melt in your mouth, family approved "healthy" brownie recipe that you can make for everyone in your family or for your next party.
There is something about chocolate baking in the kitchen that can put you in a good mood. But what puts me in the BEST mood is making a delicious, moist, amazing recipe that is good for me, my family, and won't add extra inches to the waistline.
Enjoy this easy, quick and oh so tasty brownie recipe.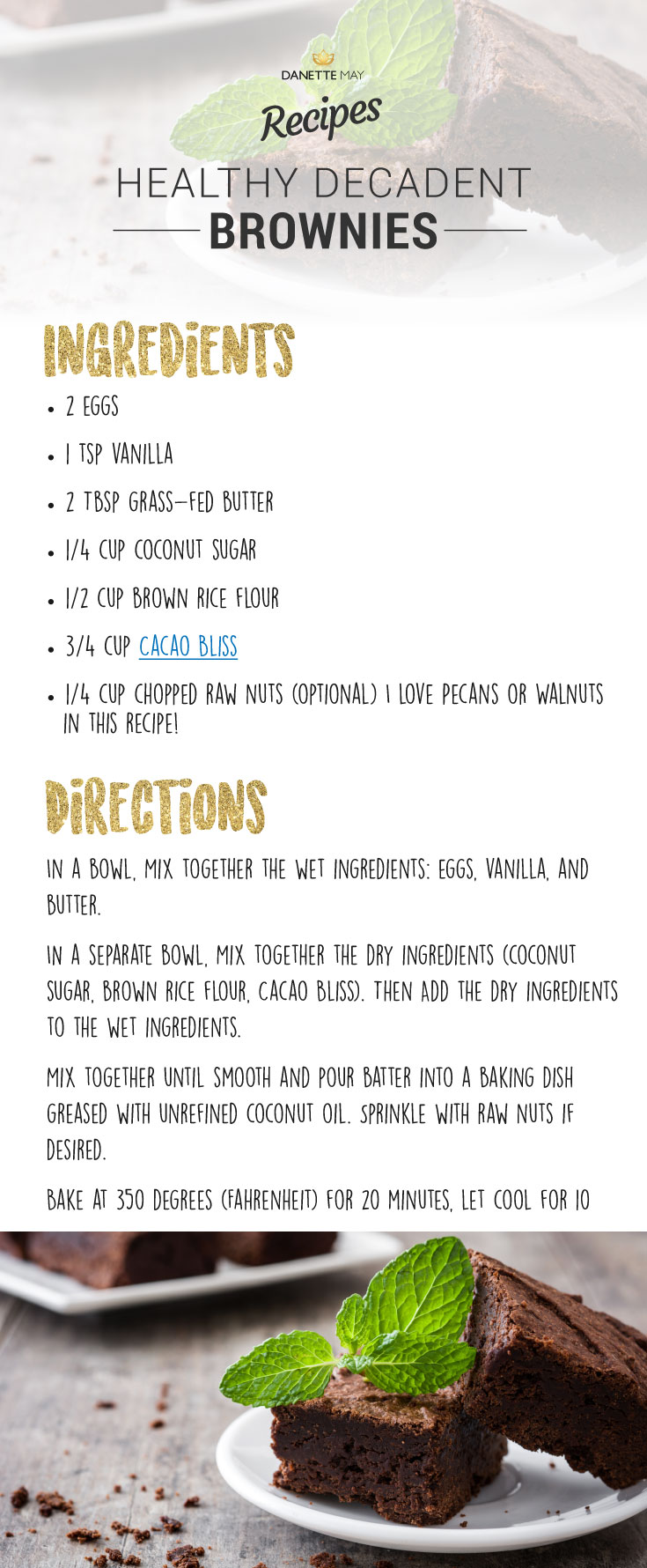 Please leave your comments below and let me know what you think.
Much love!
Danette May
P.S. Want more than 150 guilt-free recipes you can whip up for breakfast, lunch, dinner, and dessert? Check out more of my delicious fat-burning recipes on the next page.