When we think about healthy foods, usually pancakes are not the first thing that comes to mind. White flour and sugary syrup are both inflammatory foods that I avoid. I've said it many times and it's worth repeating: This is not about depriving yourself but instead, about creating new healthier habits. So, toss out everything your Grandparent's taught you about pancake making.
There is a healthier and yes, EQUALLY DELICIOUS way to make flapjacks and they won't give you that heavy…'I just ate a battleship' feeling like the traditional recipe. Here's the recipe I hope your family adopts and passes along to future generations so that healthy becomes the tradition.
Blueberry Pancakes
Yields 4 pancakes (2 servings)
INGREDIENTS:
1 cup slow-cooked oats (raw/uncooked)
1/2 cup cottage cheese
2 eggs
1/4 – 1/2 teaspoon cinnamon
1 teaspoon vanilla extract
1 cup blueberries
2 tablespoons unrefined coconut oil
4 teaspoons 100% pure maple syrup
DIRECTIONS:
1. Place oats, cottage cheese, eggs, cinnamon, and vanilla in a blender.
2. Blend 1 – 2 minutes.
3. Fold in blueberries (save a few for garnish).
4. Melt coconut oil in large skillet over medium heat.
5. Pour batter, making 4 pancakes into skillet and cook for 2 – 3 minutes each side (could take a little longer).
6. Top with fresh blueberries and maple syrup.
You can top these with fresh blueberries, a drizzle of 100% Maple Syrup or a dollop of full-fat Greek yogurt if you like. Also, I like to add a little cinnamon to mine sometimes. Hope your family enjoys these as much as my family does.
Yours in Health,
Danette
You may also be interested in:
Tart And Sweet Lemon Ricotta Pancakes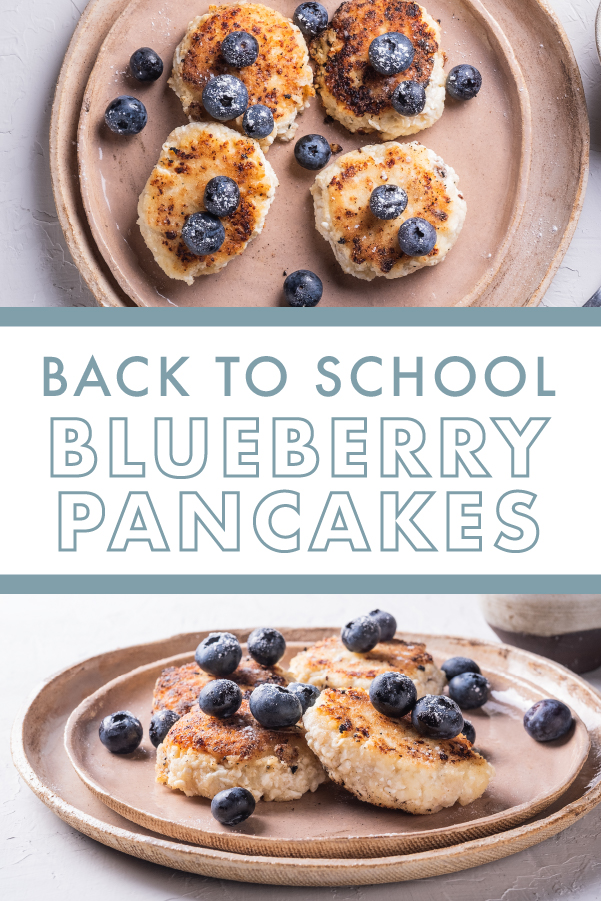 Click the next page for 120+ of my favorite breakfast, lunch, dinner and snack recipes…