The summer season is coming up fast, which means barbecues, potlucks, and all sorts of other social gatherings. Whether you've got a crowd of hungry people to feed or need an easy dish to bring to a party, it's good to have a few healthy, nourishing, and delicious recipes up your sleeve. And this Slow Cooker Golden BBQ Chicken fits the bill perfectly!
The beauty of this healthy BBQ chicken recipe is that it takes minimal prep time. All you have to do is throw the ingredients into the slow cooker and let it do its thing for 4-6 hours. And with hectic summer schedules, easy meals are a lifesaver!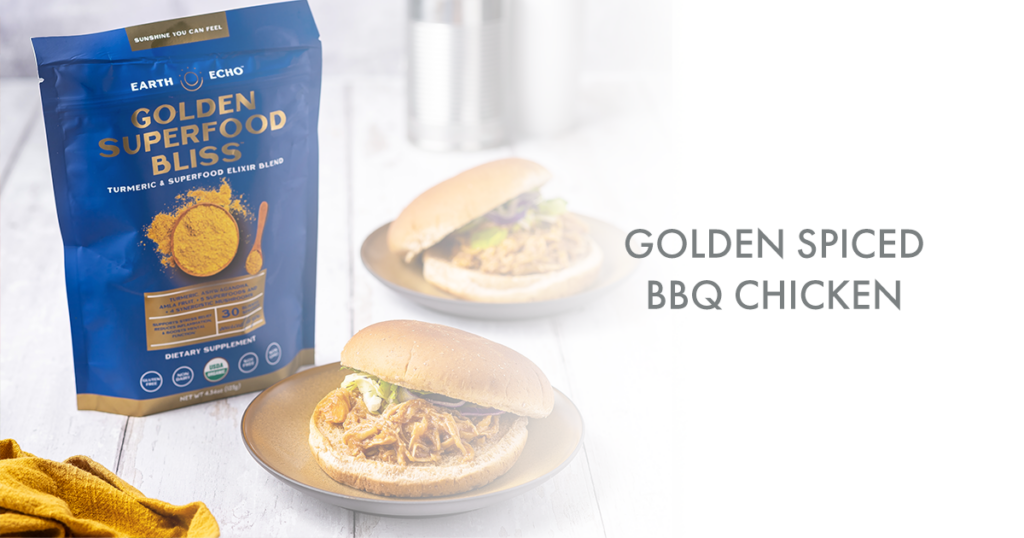 This crowd-pleasing recipe requires just a few ingredients. And it's boosted with superfoods thanks to the addition of Golden Superfood Bliss. This delicious blend adds a unique, earthy spiced flavor to the recipe. Don't be surprised when everyone starts asking you for your "secret" recipe. 
In addition to adding flavor, the powerful ingredients in Golden Superfood Bliss can also help crush hunger cravings, soothe occasional stress and anxiety, and improve the quality of your sleep! *
This Slow Cooker Golden BBQ Chicken is also incredibly versatile. Serve it on buns for a great BBQ chicken sandwich. Use tortillas for a tasty wrap. Or add it to the top of a salad for a fresh, light summer meal. It's also great for meal prep. Give the recipe below a try ASAP!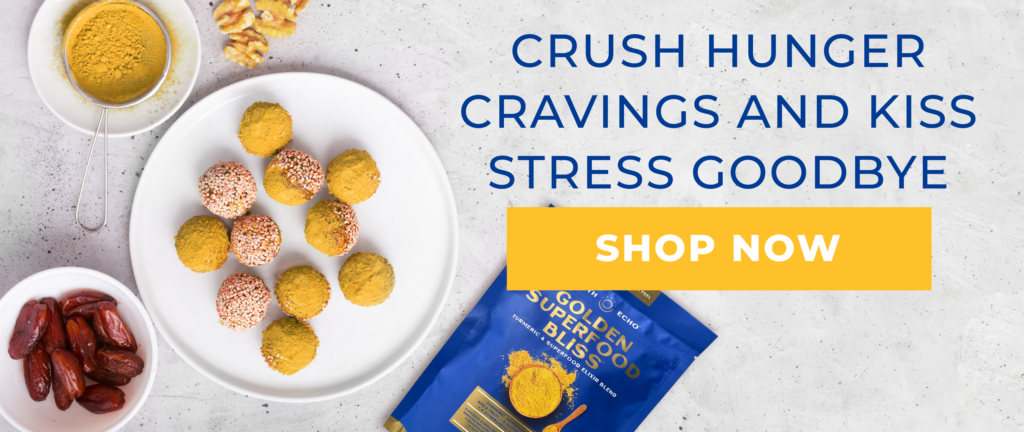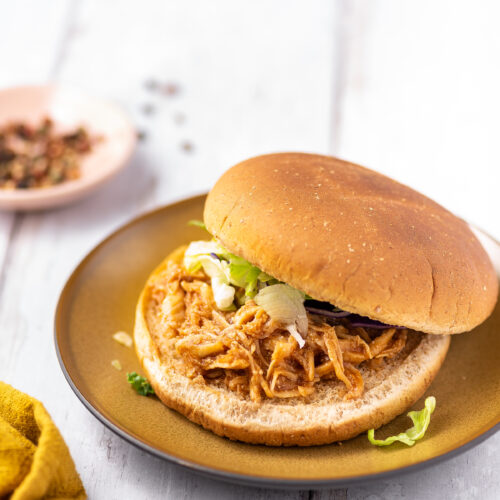 Slow Cooker Golden BBQ Chicken
This easy Slow Cooker Golden BBQ Chicken recipe is versatile, crowd-pleasing, and boosted with powerful superfoods!
Ingredients
1 1/2

cups

Paleo barbecue sauce

1/4

cup

white wine vinegar

2

tablespoons

Golden Superfood Bliss

1

tablespoon

onion powder

1

tablespoon

garlic powder

Salt and pepper, to taste

2

pounds

boneless, skinless chicken breast
Instructions
In a small bowl, whisk together the barbecue sauce, white wine vinegar, coconut sugar, Golden Superfood Bliss, onion powder, garlic powder, salt, and pepper. Taste and adjust seasonings as needed.

Place the chicken breasts in the slow cooker. Pour in the sauce and turn chicken breasts a few times to make sure they're well coated with the sauce.

Cook on low for 4-6 hours, until the chicken is cooked through and shreds easily.

Remove the chicken from the slow cooker and shred using two forks. Return the chicken to the slow cooker and toss to coat in the remaining sauce.

Serve as desired. Store leftovers in an airtight container in the refrigerator for up to 3-4 days.
Golden Superfood Bliss is a great way to add a rich, spiced flavor to so many different dishes, from Golden Gingerbread Cake to Golden Spiced Roasted Red Pepper Soup. It's also a key part of our evening wind down routine thanks to its ability to help relieve stress and you relax for a better night's sleep. Click the link below to get your bag of Golden Superfood Bliss today!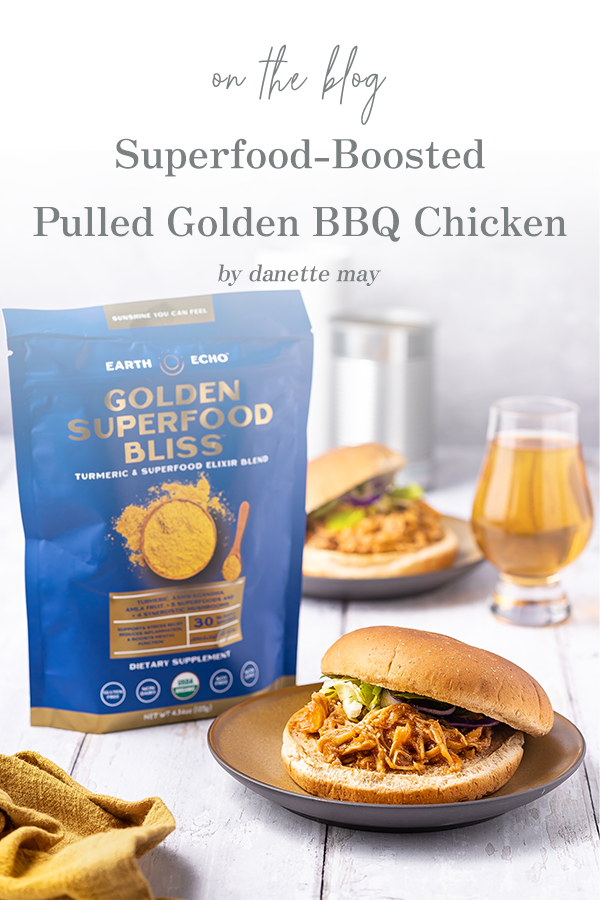 *These statements have not been evaluated by the Food and Drug Administration. These products are not intended to diagnose, treat, cure, or prevent any disease.