Am I the only one who always feels hurried at lunchtime?
If you're like me, always trying to get a lot done in a short time, you're probably always looking for quick solutions so making lunch doesn't take time away from productivity.
This recipe is so perfect for just that! A lot of times I already have cooked chicken breast leftover in the fridge and it takes me all of 5 minutes to slice some celery and cut an avocado in half.
If you work in an office,  just mix  up the filling before you leave for work and slice the avocado right before you eat and voila, you have a quick, healthy, protein packed lunch.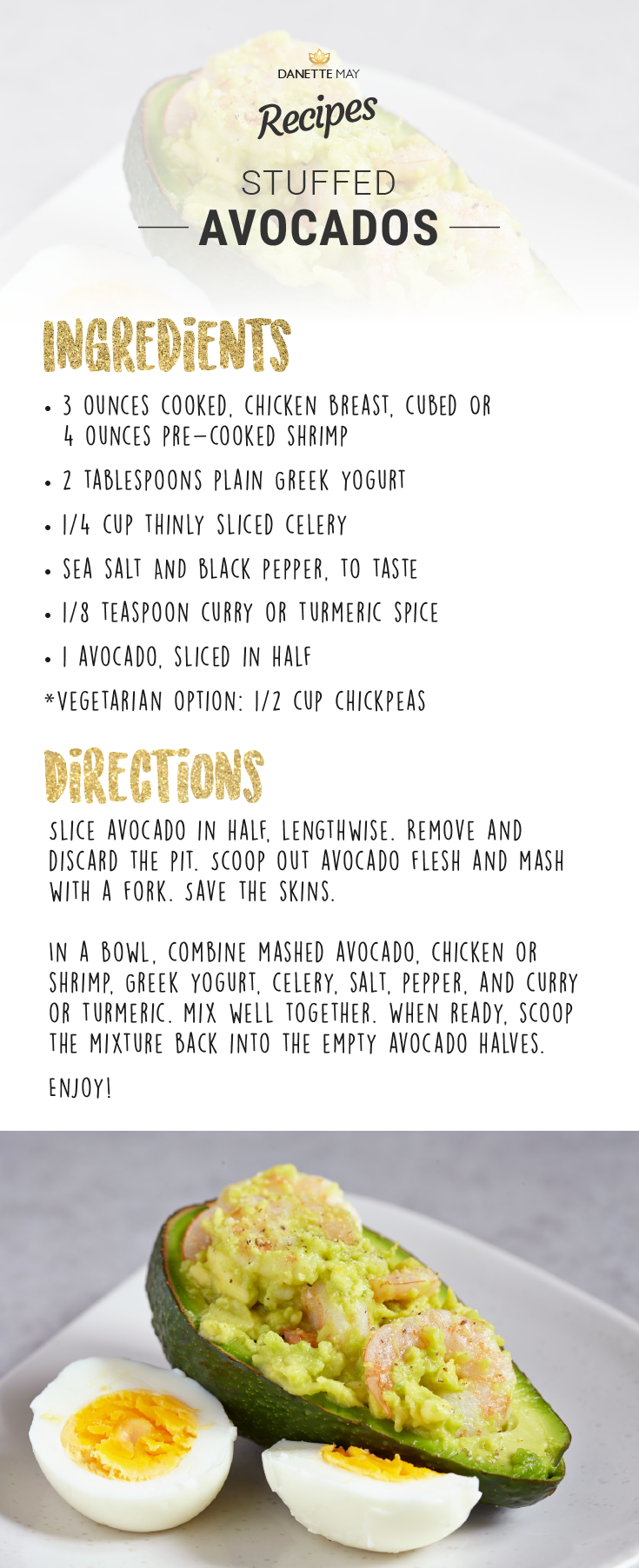 Forget the bread next time you're serving chicken (or seafood or tuna) salad for lunch, try mounding it in an avocado half instead!
Yours in Health,
Danette
P.S. Please share this with your friends and I welcome your comments below.
Like this recipe? Click to the next page for 150+ fat-burning breakfast, lunch, dinner and snack recipes your entire family will LOVE…