I try to make a hot breakfast a few times a week for my family, especially during the cooler months. It makes me feel good to know their tummies are filled with something warm and nutritious before they go about their busy days.
I always think I won't have time and then I remember this quick, easy power packed scramble. There's nothing to it. I'll chop an onion at night and then I'm always amazed at how fast this one is ready to serve.  The eggs and spinach offer a great protein and iron packed breakfast with the right fuels to power through your mornings without being hungry.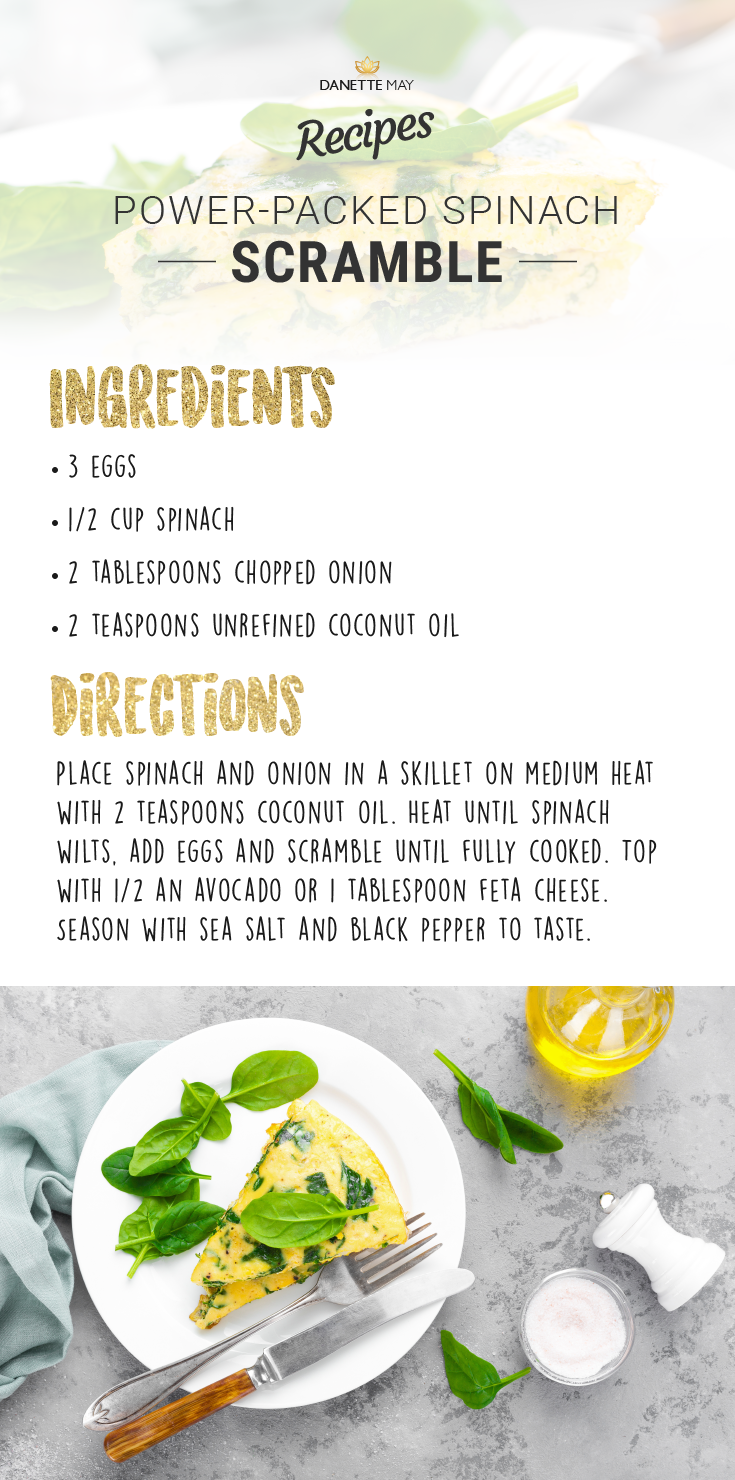 This delicious hot scramble  will really stick with you and give you the satisfaction of a good, hearty breakfast. Hope you can squeeze this into your morning routine soon!
Yours in Health,
Danette
P.S. Please leave your comments below and let me know what you think of this recipe!
Like this recipe? Click to the next page to see 120+ fat-burning breakfast, lunch, dinner and snack recipes…