Well, it's that time of year again. Little smiling faces offering those tempting treats are at every turn!
It can be hard to resist the classic cookie favorites, believe me, I have my favorites too!
I still support my local troop but I let them keep their cookies which actually allows them to sell them again so, win-win.
If you find yourself having a hard time resisting those little green boxes, I have just the recipe for you at just the right time.
My Thin Mint Cookie Smoothie will satisfy your craving and power your body with energy and nutrients. Talk about guilt-free!
This is the ideal way to make your waistline and your taste buds happy.
The scouts say to always be prepared so buy the ingredients now and you will be ready!
Skinny Mint Smoothie
INGREDIENTS:
1/2 cup chilled coconut milk
1/2 cup fresh spinach leaves 
5 fresh mint leaves, chopped
1/2 teaspoon peppermint extract
1 tablespoon Cacao Bliss
1 packet stevia powder
1/2 frozen banana
Ice and water as needed
1/8 cup raw cacao nibs (for garnish)
DIRECTIONS:
1. Blend all ingredients together, except cacao nibs.
2. Once blended, stir in cacao nibs for a nice chocolate chip texture. If you don't want the texture, blend everything together. 
Yours In Health,
Danette
P.S. If you liked this recipe, your friends might too. Please share it and leave your comments below!
You may also be interested in:
Want to Feel Super Amazing? Try this SUPER SMOOTHIE!
A Simple Green Smoothie Bowl For Radiant Skin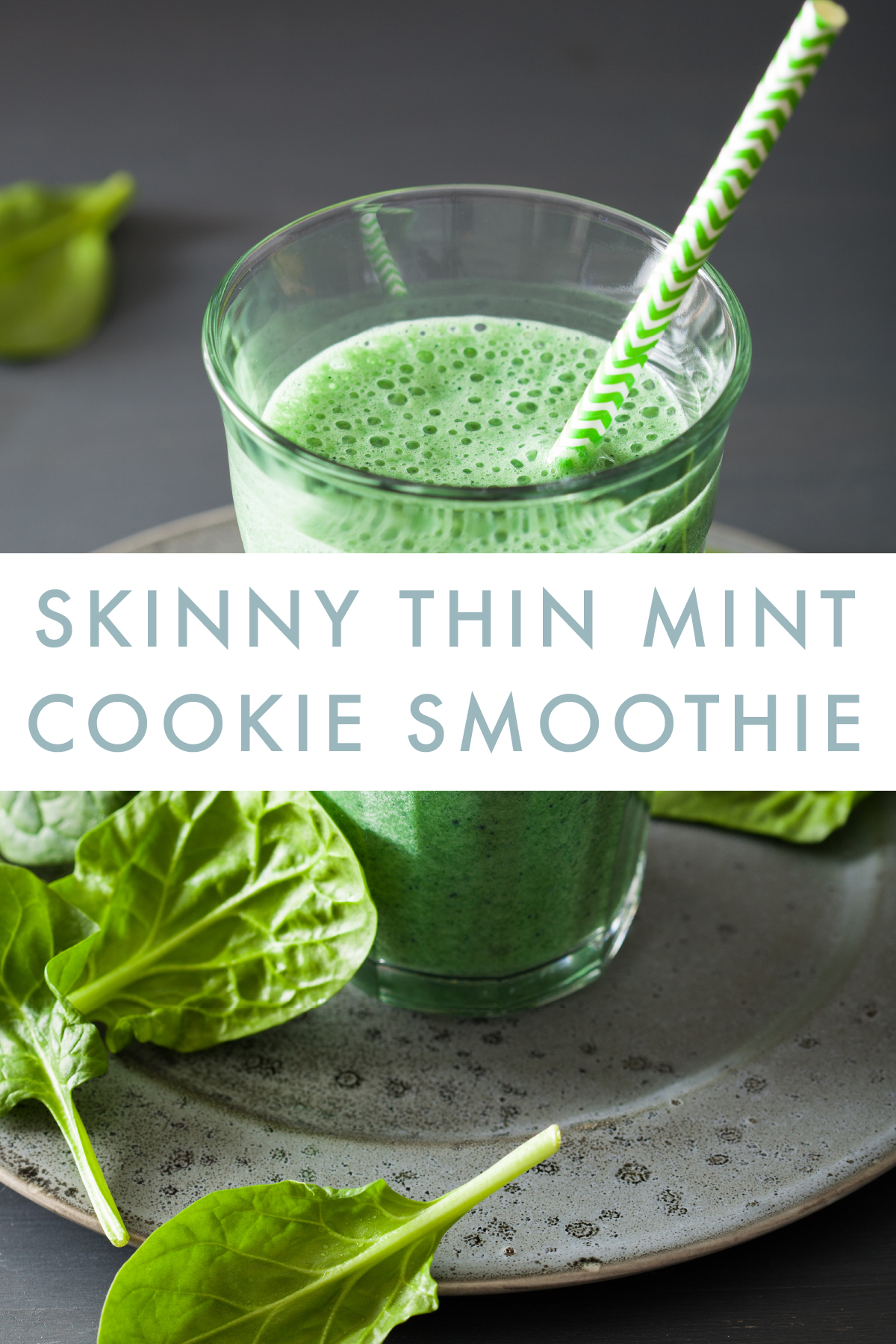 Nutritional Information: 1 drink = (½ cup veggies, ½ cup fruit)