I'm excited to share another amazing recipe from one of my members!
Recently, I challenged my members to submit their original healthy creations as part of my Healthy Holiday Recipe Challenge and I'm excited to share the Top 5 recipes with YOU!
This hearty recipe hits the spot and was a finalist among hundreds of others. This soup recipe is so filling and flavorful and not to mention artichokes are SO good for you!
Thanks to member, Augusta 'Olafsson of Denmark for submitting this soul soothing soup recipe!
Augusta writes: "I made a yummy soup for my holiday challenge entry. My family really enjoys it and I hope you "tribies" will like it too. I use Jerusalem artichoke for this soup because I really like the flavour, and here in Denmark it's in season so I'm looking for different ways to enjoy it."
Jerusalem Artichoke & White Beans Soup with Oyster
INGREDIENTS
200 grams Jerusalem artichoke
1/2 cup white beans
1 small onion
1 clove garlic
1 tsp ginger
2 cans coconut milk
1 tsp coconut oil
Lemon
Sea salt and black pepper
8 fresh oysters
Chive oil (recipe below)
Chive oil
1/2 cup chopped Chive
1/4 cup grapeseed oil
Put in a blender and blend for 5 to 7 mins.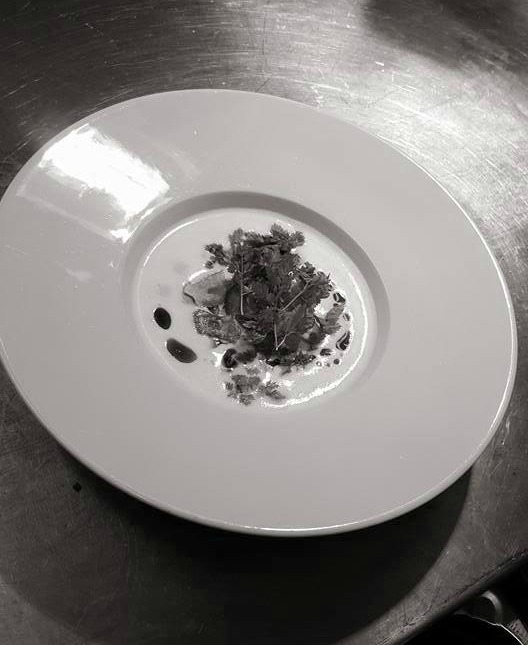 DIRECTIONS
Peel and chop artichoke and onion.
In a pot over medium heat with coconut oil, saute onion until soft but not brown. Add garlic and ginger then season.
Add artichoke, beans and the coconut milk and bring to a boil. Reduce heat and simmer until tender.
Puree soup and thin it with water to the consistency you like then season with lemon salt and black pepper to taste.
Meanwhile, cook oysters on both sides.
To serve: Ladle soup into a bowl and top with 2 oysters, drizzle Chive oil then garnish with herbs.
Augusta mentions: "I added some dehydrated Jerusalem artichoke that I had on hand to top mine. Enjoy!"
Yours in health,
Danette
P.S. Please share this recipe with your friends and I welcome your comments below.