Who doesn't love a cute little kiwi?
It's brilliant green color and sweet citrus flavor make it a favorite.
Besides knowing it's delicious, did you realize that eating kiwi is also a great way to help you sleep at night?
A study published in the Asia Pacific Journal of Clinical Nutrition explains that researchers asked people to eat 2 whole kiwis a night for 4 weeks.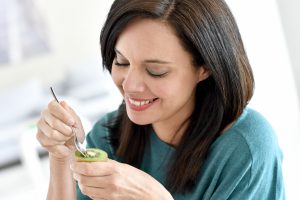 They ate kiwis an hour before they went to bed and found that it made a big difference in how fast they fell asleep, how long they slept and how well they slept.
In fact, people slept an average of an hour longer each night. That's a lot more sleep!
So, what is it about kiwi that had this amazing effect?
It turns out that kiwi is a superfruit. It has a ton of important nutrients, and among them are serotonin and folate.
Serotonin sends important messages between our nerve cells. It's one of the hormones that make us feel happy and relaxed. It also has been found to keep us awake during the day and sleepy at night.
Folate is also known as folic acid or Vitamin B9. Studies have shown that people who are low in this vitamin tend to have a hard time falling asleep or staying asleep.
Sleep Might be More Important than You Think
Getting at least 7 hours of sleep a night is one of the most important things you can do for your body.
Sleep gives you the energy you need to carry through your day. It helps you learn, remember and boosts your mood.
Lack of sleep has been linked to many serious health problems, including the risk of stroke, cancer and heart disease. It has also been linked to obesity.
Look for these 7 signs that you need more sleep.
When you don't get enough sleep you are far more likely to binge on unhealthy foods and eat too much in general. When you're sleep deprived it messes with your hormone levels – you can't recognize when you're feeling full.
In addition to being a great sleep aid, kiwi is also a super source of vitamin C and fiber that's smart to eat at any time of day. It's also loaded with antioxidants that will boost your immune system and potassium to keep your heart healthy.
If you're having a hard time falling asleep or find yourself waking up in the middle of the night, think about having kiwi as a bedtime snack.
Tweet
Try a Sleepy Smoothie to Fight Insomnia
Try mixing up this kiwi smoothie before you go to sleep each night. It's good for you for so many reasons, and the bananas and yogurt are good sleep aids too. Drinking it can make a real difference in getting the rest you need.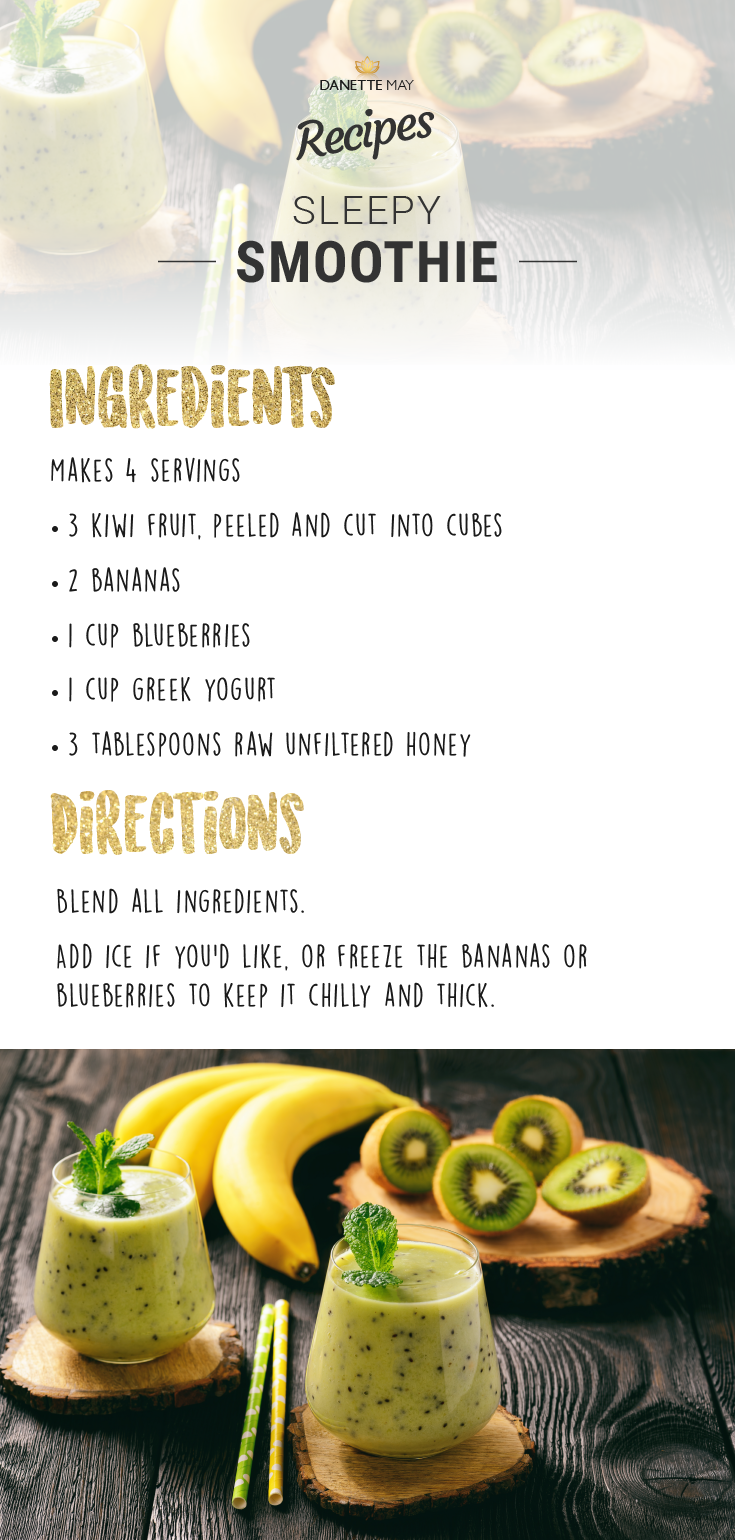 Yours in health and happiness,
Danette
P.S. Please share this with the insomniacs in your life and I invite you to comment below. How many hours of sleep do you normally get?