Pizza is something we often think of us an unhealthy and fattening food but it doesn't HAVE to be.
I have some great news for pizza lovers, a few simple modifications can turn this seemingly guilty indulgence into a regular part in a healthy meal plan.
You can buy the pre-made gluten free pizza crusts but I like to make my own in big batches and freeze them so that we can thaw and top for a quick healthy lunch on the run.
It can be fun to make smaller ones and let my hubby and girls choose their own toppings.  They look like colorful works of art coming out of the oven and taste just as indulgent as the less healthy version!

INGREDIENTS
1 cup shredded mozzarella cheese (*I use the full fat type)
1 egg
1 tbsp cream of buckwheat (or flax meal)
1 tbsp coconut flour
1/8 teaspoon baking soda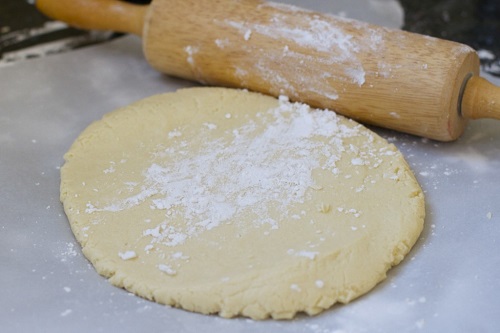 DIRECTIONS
Preheat oven at 425. Mix all ingredients in a bowl until well combined.
Line a cookie tray with parchment paper & spread cheese mixture on paper as thinly as possible, using the back of a spoon.
Reduce heat to 400 and bake on the top rack for about 15 minutes or until the crust is starting to look golden in places.
Remove from the oven and add desired toppings.
Bake for a few minutes, just to melt cheese on top
NOTE: This makes a crispier, delicious pizza crust.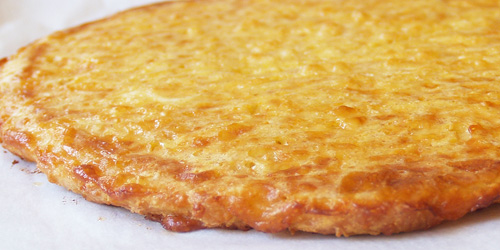 So now you have a fresh, healthy pizza crust to top with tomatoes, basil, feta, onions, mushrooms, peppers or any other favorites you have on hand. It's a great feeling knowing you don't have to give up the foods you love to keep your body in great shape.
Yours in Health,
Danette
P.S. Share this with your friends and I welcome your comments below!
Like this recipe? Click to the next page for 150+ fat-burning breakfast, lunch, dinner and snack recipes your entire family will LOVE…