Sometimes you just want to have some Coconut Banana Cream Pie! It happens.
I have just the recipe for you to scratch that itch. 🙂
This smoothie is so rich and creamy and it won't leave you with that heavy feeling that actual Coconut Banana pie does. In fact, you'll feel energized, satisfied and light on your feet.
I always toss my bananas in the freezer when they turn just a little too brown. Be sure to peel them first. You'll want to be sure to use frozen bananas for this one so pop one in the freezer ahead of time.
Here's my super easy recipe for a creamy, delicious Coconut Banana Pie Smoothie: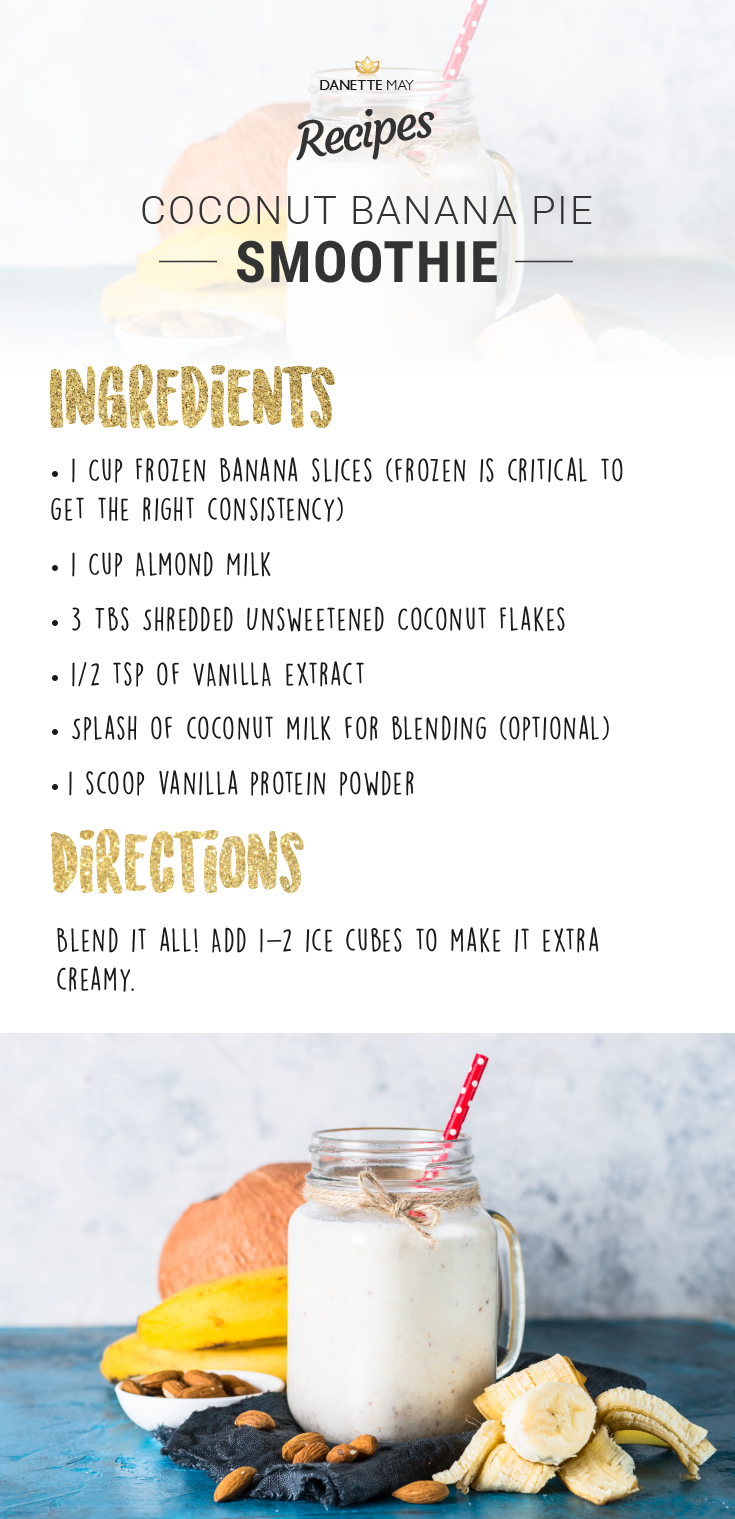 Exclusive:  The Real Truth About Coconut Oil
And if you're feeling fancy you can even whip up some guilt-free whipped cream to top it off! Here's how to make the healthy whipped cream. So deliciously satisfying- Enjoy!
Yours in Health,
Danette