How is your morning routine? Relaxed and leisurely, with loads of time to make a fresh-cooked, hearty breakfast? Or busy and sometimes chaotic, with hardly enough time to toast a piece of bread and wash it down with orange juice?
If you're fortunate enough to enjoy leisurely mornings, good for you! I hope you make the most of them. (Hello, gratitude journaling, intention-setting, and a steaming cup of tea.) 
But if you're like most of the rest of us — a whirlwind of activity as you head out the door to school, work, or run errands — you'll appreciate this quick and easy Chocolate Peanut Butter Overnight Oats recipe.
Full of natural and indulgent flavors, these sweet overnight oats will hit the spot in the morning and fuel you for your day, even if you eat them on the run. What's more, this recipe makes 4 servings at a time, so you can feed the whole family or have several days stocked up and ready to go for yourself.
There's no need to sacrifice flavor and nutrition when you're busy and on the go — a few minutes of prep work the night before will have you set to make the most of your day.
Do you see yourself making these oats? Drop me a comment and let me know. I love hearing from you!
Chocolate Peanut Butter Overnight Oats
Ingredients
2

cups

raw oats

1 1/2

tablespoons

Earth Echo Cacao Bliss

1

tablespoon

chia seeds

2

cups

unsweetened almond milk

1/3

cup

pure maple syrup

1/4

cup

natural peanut butter

1

teaspoon

pure vanilla extract

Unsweetened coconut flakes and peanuts for toppings
Instructions
In a large bowl, whisk together oats and Cacao Bliss.

Add milk, maple syrup, and vanilla. Stir until well combined.

Top each jar with one tablespoon of peanut butter.

Refrigerate for at least 2 hours before serving.

Just before serving add 1 tablespoon chopped peanuts and sprinkle with coconut flakes. Enjoy!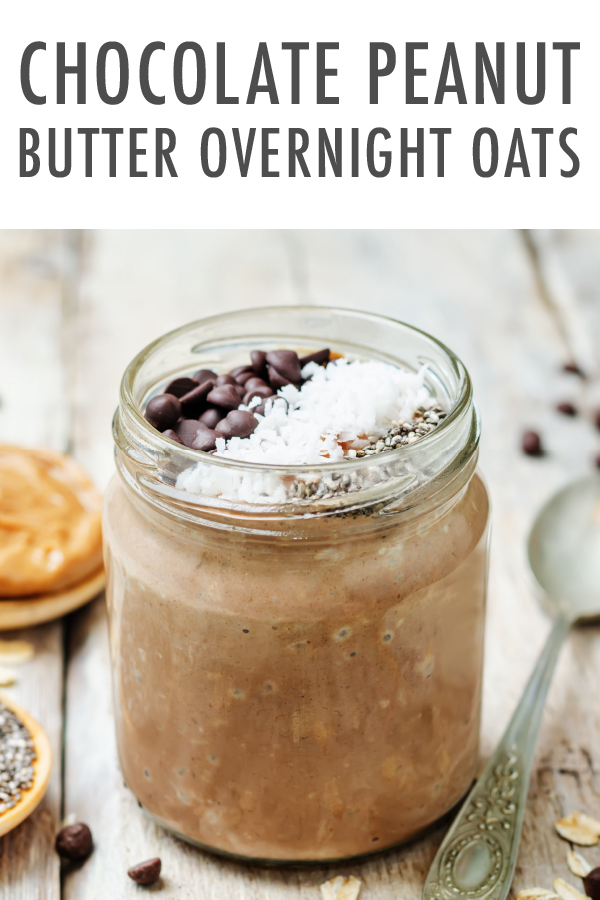 You may also be interested in:
Classic Oatmeal Cookie Smoothie