Listen in as I chat with my good friend Lori Harder in her living room. We talk candidly about creating meaningful, lasting and deep friendships and about her New Book…A Tribe Called Bliss
Lori's book teaches you how to break through superficial friendships, create real connections and reach your highest potential.
This book is a GREAT READ and you can get your hands on it here –> A Tribe Called Bliss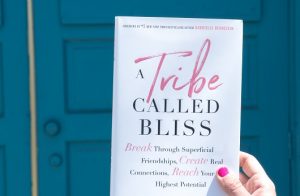 Yours in health and happiness,
Danette
P.S. Please share this with all your friends and I would love to hear from you in the comments below.