Even if it's not quite Fall, the kids are back in school and everyone is starting to have pumpkin everything, everywhere! My family is no exception. We are ready to settle in and looking forward to the 'hoodie weather.'
Nothing warms you up and soothes the soul like an aromatic pot of this Butternut Squash Soup! It's super healthy and screams "Fall has arrived!" Butternut Squash is loaded with antioxidants and heart healthy carotenoids. It's also high in fiber which will make you feel full longer.
I love to make a huge pot of this and freeze half for a quick warm up later. I hope this recipe will come to serve as a signal for the commencement of a new season of good health in your house too!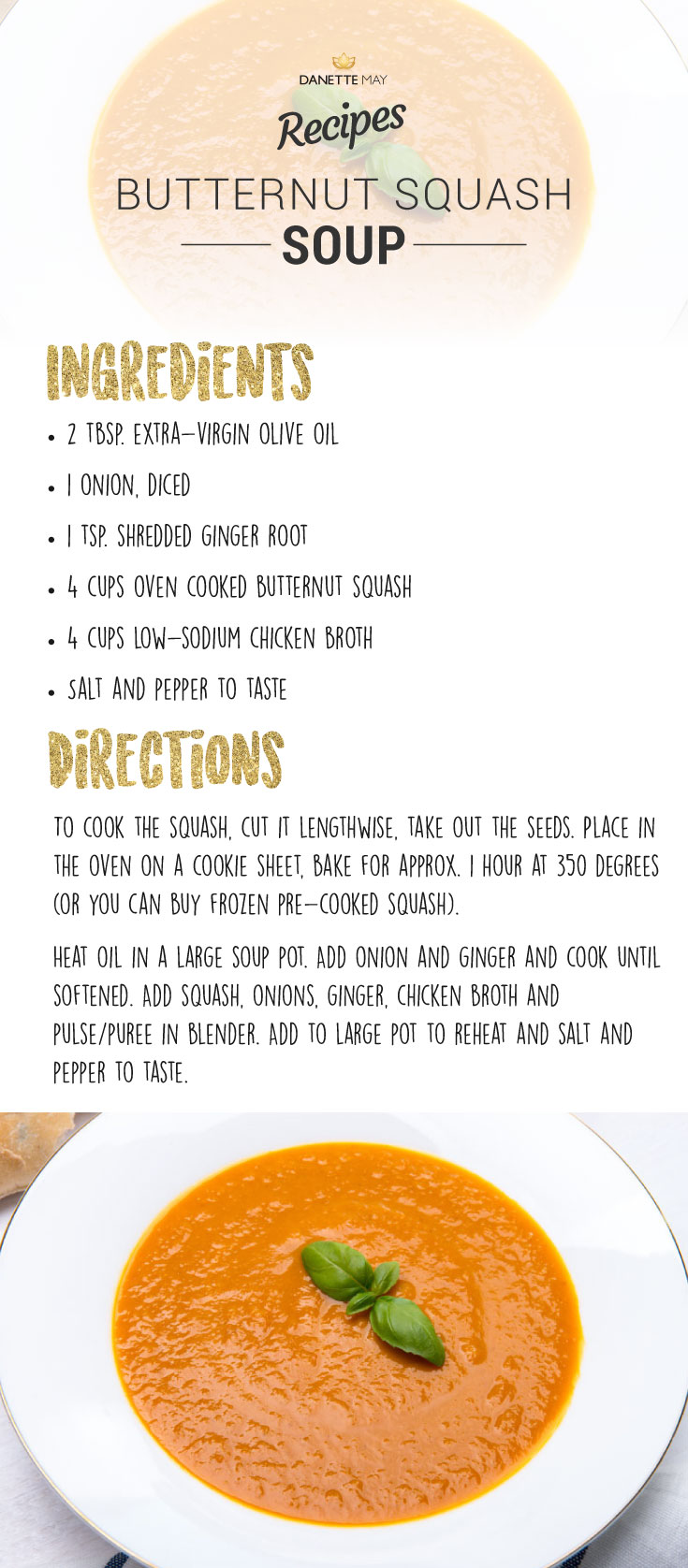 NOTE: To get your veggies, add a side of sautéed green beans or veggie of choice.
I love this time of year and hope you are taking time to savor the the flavor of the Fall Harvest. Can you believe it's almost time to start planning (for many of us that means pinning ) holiday recipes?
Yours in Health,
Danette
P.S. Please leave your comments below and let me know what you think of this recipe!
Like this recipe? Click to the next page to see 120+ fat-burning breakfast, lunch, dinner and snack recipes…