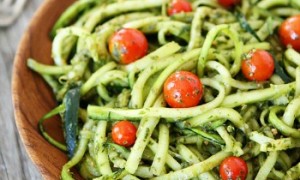 Now you might be asking "What the heck are zucchini noodles?" and if you haven't discovered them you're going to LOVE what I am sharing here today.
We all know pasta isn't always the best choice when we want to stay lean but veggie noodles are an IDEAL alternative to pasta! The best part is they are every bit as satisfying and even more nourishing.
A mandoline or spiralizer are the kitchen gadgets designed for making veggie noodles but you can use a veggie peeler too.
This yummy recipe serves 4 and can be whipped up quickly.
INGREDIENTS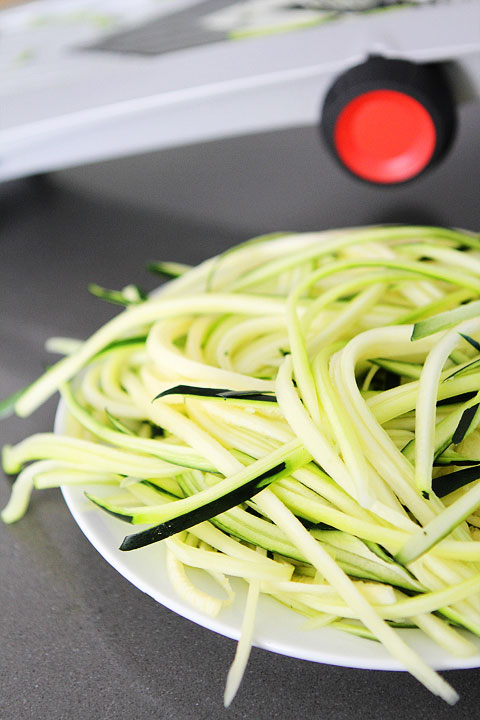 4 small zucchini, ends trimmed
2 cups packed fresh basil leaves
2 cloves garlic
1/3 cup extra-virgin olive oil
2 teaspoons fresh lemon juice
1/4 cup freshly grated Parmesan cheese
Kosher salt and freshly ground black pepper, to taste
Cherry or grape tomatoes, optional
DIRECTIONS: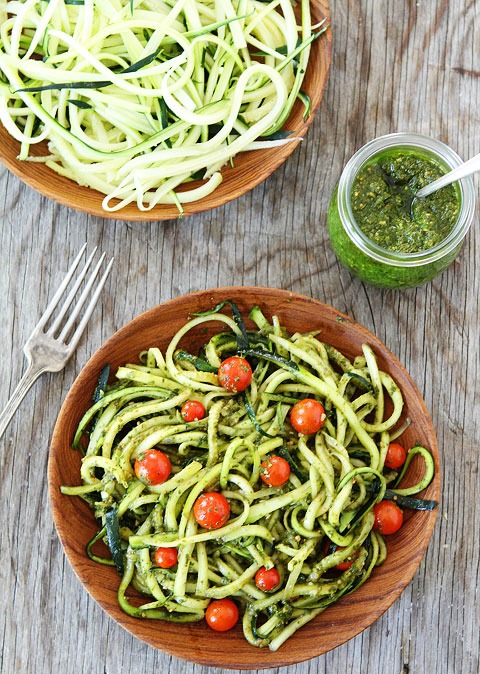 Use a julienne peeler or spiralizer to slice the zucchini into noodles. Set aside.
Combine the basil and garlic in a food processor and pulse until coarsely chopped. Slowly add the olive oil in a constant stream while the food processor is on. Stop the machine and scrape down the sides of the food processor with a rubber spatula. Add the lemon juice and Parmesan cheese. Pulse until blended. Season with salt and pepper.
Add the zucchini pesto noodles to a skillet and sauté them up over medium heat until warmed. (optional)
Combine the zucchini noodles and pesto. Toss until zucchini noodles are well coated.
Top with tomatoes, if using.
Serve at room temperature or chilled.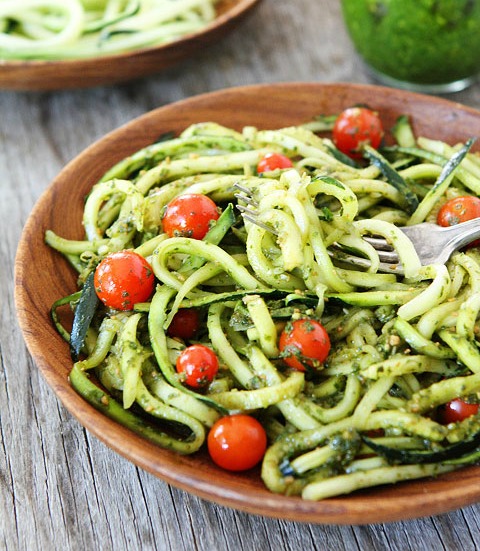 Squash and carrots work well for this too and I'm pretty sure you'll look more ways to use these once you get a taste!
Yours in Health,
Danette
P.S. If you liked this recipe, please share it with your friends and I always enjoy reading your comments below.