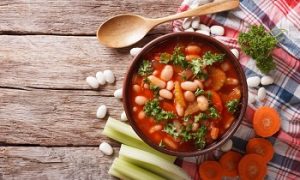 Soup can be one of the healthiest comfort foods when you use just the right ingredients.
And a classic Minestrone is a always a real crowd pleaser. The best part is that it's loaded with healing ingredients to soothe both your body and your soul.
I just love soup by the fire after a day on the slopes with my family. You can serve it up with some healthy crackers for a hearty Winter meal that will stick to your ribs but not to your waist.
INGREDIENTS
2 Tbsp. coconut oil
2 carrots, diced
1 cup fennel, diced
1/2 cup red onion, diced
1/2 cup celery, diced
2 garlic cloves, finely minced
2 bay leaves
1 tsp oregano
1 tsp thyme
1 can cannellini beans, rinsed and drained
1 cup fresh or frozen green Beans
1 zucchini, diced
3 cups tomatoes, peeled and diced
1 1/2 cup uncooked quinoa pasta shells
Himalayan sea salt and freshly ground pepper to taste
1 cup fresh spinach, chopped
1 1/2 Tbsp. basil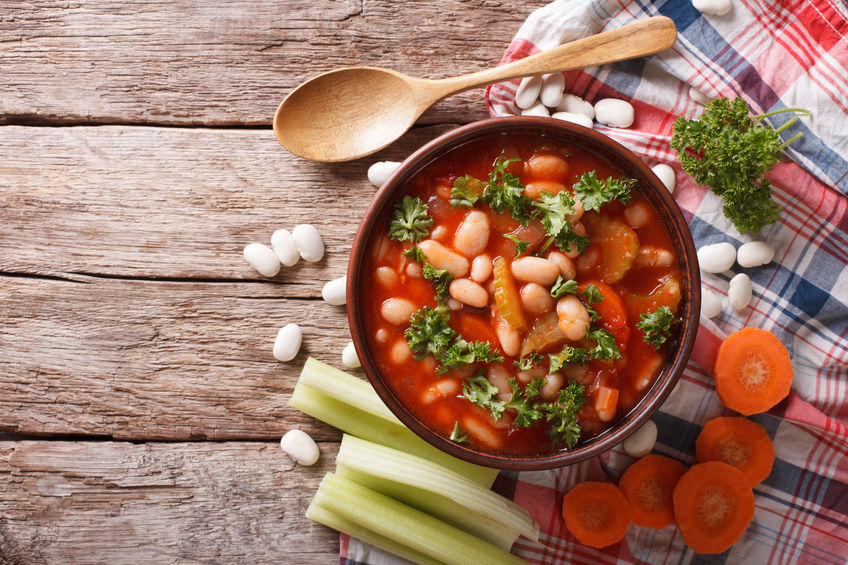 DIRECTIONS
In a large pot heat oil over medium heat.
Add all carrots, zucchini, green beans, onion, celery, fennel, garlic, bay leaves, oregano and thyme.
Cook, stirring often, until vegetables are tender, about 10 minutes.
Add 7-8 cups water, cannellini beans and tomatoes.
Increase heat to high and bring to a boil.
Reduce heat to low and simmer gently until pasta is tender, about 20 minutes. Remove bay leaves and add salt and pepper.
Stir spinach and basil into soup just before serving.
Pop the leftovers in freezer containers or freezer bags for a healthy lunch on the go later.
Yours in Health,
Danette
P.S. Please share this yummy goodness with your friends and I'd love to hear from you in the comments below.