Don't you love it when a recipe solves 2 problems at once?!
If you own a juicer, at some point you've likely wondered what on Earth to do with ALL that pulp! You know it's just straight fiber and have maybe even felt wasteful when tossing it in the trash. After all, most Americans don't get enough fiber and here you are just throwing dietary fiber away.
Then there's your love of crunchy, wholesome snacks. You've likely realized buy now that there are almost NO healthy cracker options for those of us who strive to keep a clean diet.
Well, now you have the solution to both…Juice Pulp Crackers!
Yes, you can have your crunchy snack back by rescuing all of that wonderfully filling fiber that was destined for the compost bin at best!
It's the perfect marriage for the frugal healthy food lover!
INGREDIENTS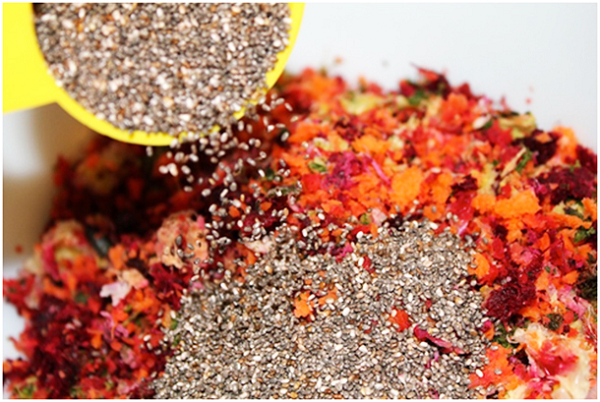 3C pulp vegetable/fruit pulp from juicer
¼C chia seeds
½C chickpea flour
1C water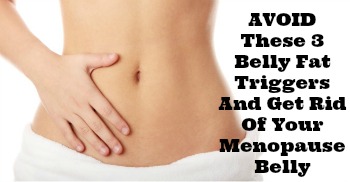 DIRECTIONS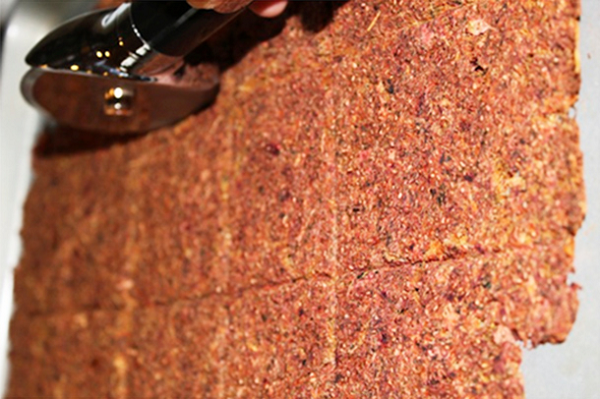 Combine the juice pulp, Chia seeds, and chickpea flour in a food processor. Add some of the water and blend the ingredients together. Repeat until you have added all of the water. You really want to purée the pulp to break up the fibrous threads as best as you can, but let's remember that it is essentially a bowl of roughage—embrace the raw and hearty texture.
Spread the mixture onto a nonstick baking sheet using a large spoon or a spatula. Spread the mixture as thinly as possible to allow your crackers to get nice and crispy.
Bake the cracker sheet in the oven at 350F for anywhere from 30 – 40 minutes, or until it is completely dried up and crisp.
Once you have a crispy cracker sheet, remove the sheet from the oven and using a pizza cutter or sharp knife, break the sheet up into individual crackers.
Once your crackers are all cut up, you can put the crackers back in the oven for an extra toast under the broiler, or go ahead and serve them as is.
You can really play around with this recipe and make it your own! Add your favorite seeds and have fun with different fruit/veg pulp combos too.
Yours in Health,
Danette
P.S. Please share this with your friends and I always love reading your comments below.