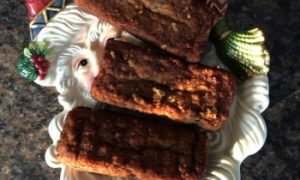 You're gonna love this indulgent treat!
This deliciously satisfying recipe was one of the Top 5 recipes submitted by my members last month!
There were hundreds of recipes submitted, but one bite of this and you'll know why it was selected as a finalist in my recent Healthy Holiday Recipe Challenge.
Thanks again to member, Michelle Brown Connors of Macomb, Michigan for submitting this tasty and oh-so-healthy recipe!
I Am Healthy Banana Nut Bread
INGREDIENTS
1/2 C coconut oil – measure as a solid, then melt before mixing
2/3 C organic 100% maple syrup
2 organic eggs
1 1/2 C ripened bananas – I use 4 medium bananas (it usually comes out to about 1 3/4 C, but I find that it makes the bread moister!)
2 C almond flour
1/4 C coconut flour
1 tsp Himalayan ground sea salt
1/2 tsp cinnamon
1 tsp baking powder
3/4 tsp baking soda
1/3 C organic shredded coconut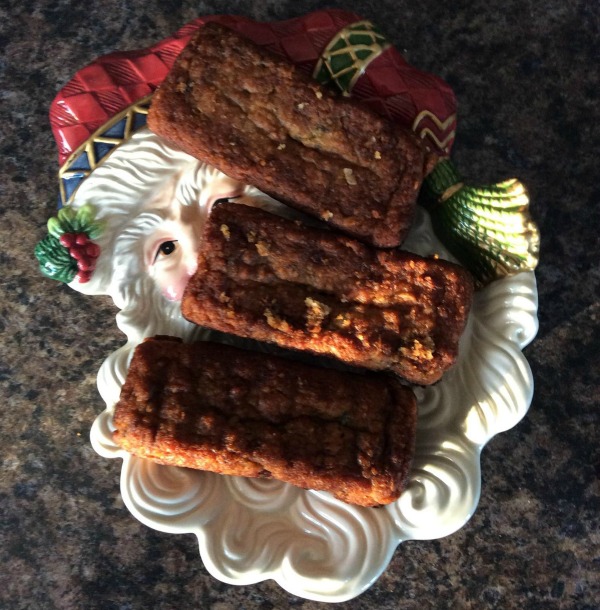 DIRECTIONS
Combine melted coconut oil and syrup; then add eggs separately; then add bananas.
Combine all dry ingredients in separate bowl and then mix with wet ingredients.
Generously grease and flour pan(s) using coconut oil and brown rice flour.
Bake at 350 degrees F
If using small loaf pans bake for 30 mins.
If using large loaf pan bake for 50-60 mins.
Yours in Health,
Danette
P.S. Please share this yummy recipe with your friends and I always love hearing from you in the comments below.