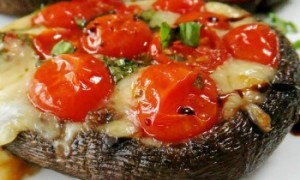 After my recent trip to Italy, Caprese EVERYTHING has really been on my mind. I love the combination of flavors that fresh basil and mozzarella offers. If you love Caprese salad, you will really love this heartier version.
Portobellos are an excellent source of protein, and riboflavin, a B vitamin that is important for energy, growth and red blood cell production. You can serve it as an appetizer or a meal and it's super easy to make.
INGREDIENTS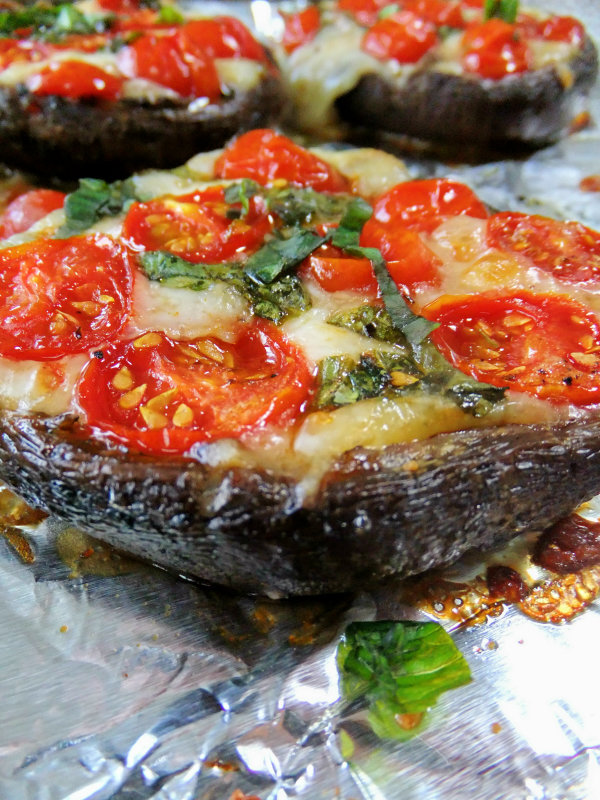 large portobello mushroom caps, gills removed
cherry tomatoes, halved
 fresh mozzarella
fresh basil
olive oil
INSTRUCTIONS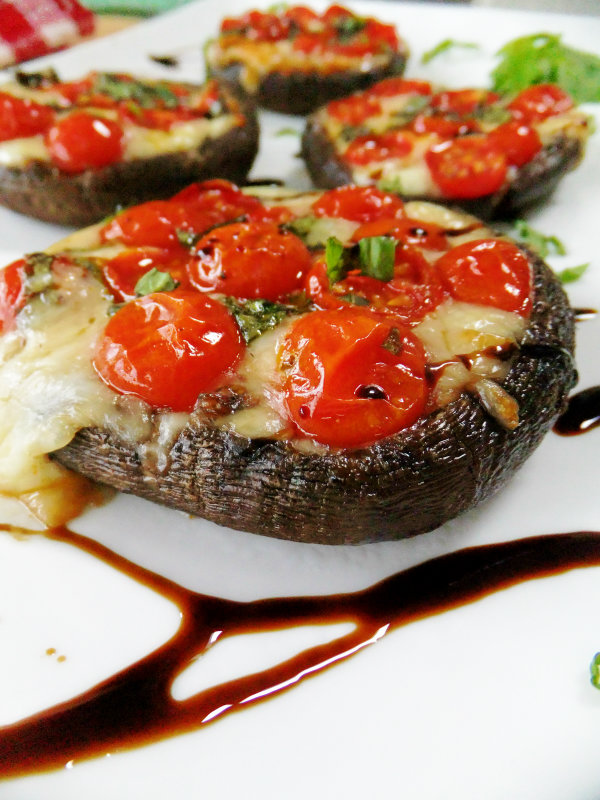 Heat oven to 400 degrees.
Line a baking sheet with foil for easy clean up.
Brush the caps and rims with olive oil on each mushroom.
Slice cherry or grape tomatoes in half, place in a bowl, drizzle with olive oil, add chopped basil, salt and pepper.
Let it sit for a few minutes to let the flavors meld.
Place your cheese on the bottom of the mushroom cap, spoon on the tomato basil mixture and bake until cheese melts and mushrooms are cooked but not overcooked.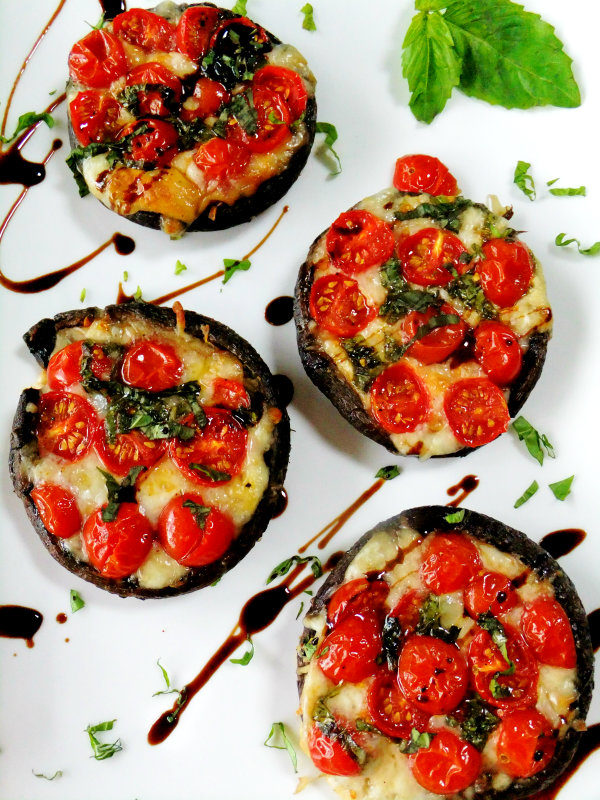 Hope you enjoy this healthy taste of Italy knowing that your waistline will love it too!
Yours in Health,
Danette
P.S. If you like this recipe, please share it with your friends and I always welcome your comments below.