You need a break from time to time. We all do. We need the chance to get away from stress. But there's a big difference between what we need and what we can have.
Of course, everyone has work and family demands. Add that to the costs, and fancy spa treatments are out of reach for many.
But that doesn't mean that you can't show yourself a little self-love. This is not being selfish as society has conditioned you to think. This is how you recharge your batteries so that you can be the best version of yourself.
6 Ways to Transform your Home into a Spa (and why you should)
1. Invest in Some High-Quality Aromatherapy Candles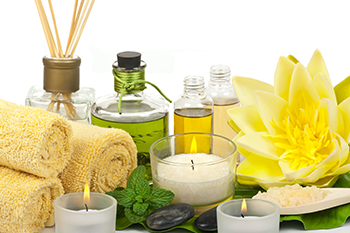 Aromatherapy candles contain essential oils that are released into the air when they're burned. Depending on what scent you choose, they can help with health problems, reduce stress, and bring a sense of peace and calm.
Here are some top choices:
Lavender – helps with fatigue and depression
Eucalyptus – fights colds and infections and boosts energy
Chamomile – helps to soothe and relax
Jasmine – helps fight depression
2. Treat Yourself to a Deep Cleansing Mask
Everybody loves the feeling of fresh clean skin. That's why facials are one of the most popular spa treatments, but they can be pricey.
You can get many of the benefits by doing it yourself at home. Try making your own cleansing mask out of nourishing ingredients you already have in your pantry and refrigerator.
I love to make this anti-aging chocolate mousse mask every chance I get!
3. Wrap Yourself Up in a Cozy Robe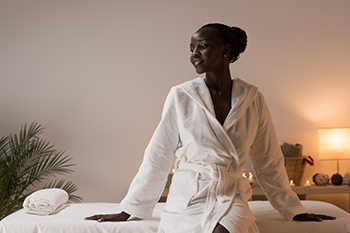 If you've ever been to a spa, you know that every visit starts with a tour of the locker room and being handed a plush robe to wear.
For less than the cost of a single treatment, you can get your own cozy robe to slip into whenever you feel the need for a little extra comfort.
4. Make A Pitcher of Infused Water
The wellness room at the spa always has a beautifully displayed pitcher of water that's usually infused with fresh cucumber or lemon.
There's no reason why you can't treat yourself to some deliciously refreshing hydration every single day. Switch it up with whatever fresh fruit is in season, or try adding fresh herbs for a zingy flavor.
5. A Simple Hack for a Truly Luxurious Sensation
Top of the line massage treatments use oils that have been heated to a deliciously warm temperature, and there's no reason you can't do the same for yourself.
Before you get into the shower, take your favorite moisturizer and place it on top of a heating vent or radiator. If the heat's not on, heat up a bowl of water and let the tube warm up in there. By the time your shower is done, you'll have wonderfully warm lotion to slather on.
6. Show Your Hair Some Deep Love with Coconut Oil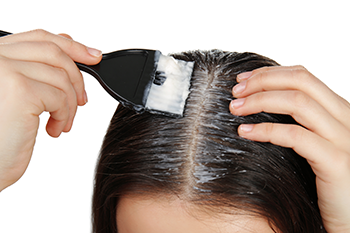 Coconut oil is a great conditioner for hair, and it smells great too. Massage a scoop in from the roots to the ends, then wrap it up in a towel and let it sit for an hour or so.
And speaking of coconut oil, here are 10 magical things you can do with your jar of coconut oil.
Yours in health and happiness,
Danette
P.S. Help your friends know it's OK to indulge themselves by sharing this article and I welcome your comments below. What do you do when you want to pamper yourself at home?