Coconut oil is more than just the newest food craze.
It's also a beauty booster, a weight loss aid and even has uses around your home.
Most important of all, studies have shown that coconut oil is one of the healthiest foods around.
Tweet
Coconut oil is extracted from the dried meat of mature coconuts. People once thought of the oil as unhealthy because it is over 80% saturated fat. In recent years, it has been shown to be a medium-chain fatty acid that is easy to digest and an excellent source of energy.
It's also high in lauric acid, which aids in boosting our immune system, and vitamin E, which is good for our hair and skin.
Coconut oil has been shown to have many health benefits, including:
Helping with memory loss 
Boosting weight loss
Building muscle
Fighting infection
Curbing appetite
Lowers risk of heart disease
If you have a jar of coconut oil in the house, you may be surprised to hear that you can use it for far more than cooking and baking.
20 Things to Do with Your Jar of Coconut Oil
1. It makes a great diaper cream. It fights inflammation and smells great.
2. Use it to soothe the itch of poison ivy or mosquito bites.
3. Clears up cold sores quickly.
4. Rub it on cracked heels for quick healing.
5. It's a great cure for a sore throat – just add a tablespoon to your hot tea.
6. Smooth on a sunburn for soothing relief.
7. Spread onto psoriasis or eczema to help clear a flare.
8. Rub a dab inside your nose if you struggle with allergies.
9. Rub on your hands after washing dishes to fight dry, irritated skin.
10. Soften and condition shiny leather goods.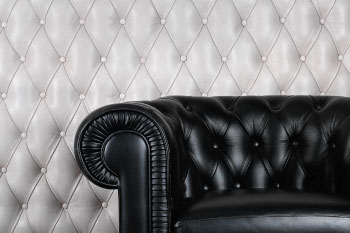 11. Makes a great hair conditioner. Just rub onto dry hair, cover with a shower cap & leave on for a few hours. Wash it out with a few rounds of shampoo.
12. Take the frizz out of hair by putting a dab on your hands and running through your hair.
13. Stimulate hair growth by rubbing into scalp.
14. Rub on cuticles to boost nail growth.
15. Get rid of dry elbows by rubbing a dab in every day.
16. Mix with baking soda to make a whitening toothpaste.
17. Add to baking soda and use as deodorant.
18. Get rid of dead, dry skin on your feet by mixing it with sea salt & rubbing it on.
19. Use as a lip balm to fight chapped lips.
20. Make this cellulite smoothing body scrub.

Of course, one the most popular ways to get the benefits of coconut oil is by using it when you cook.
Add it to smoothies.
Use it as a coffee creamer.
Use it to replace vegetable oil.
To make using it easy, some people melt their entire jar, then pour it into ice cube trays. Once it gets hard, pop out the blocks and put them in an airtight container.
This makes it easy to use a small portion without having to scoop it out.
Make Sure These 3 Things Are on the Label

1. Cold pressed

2. Unrefined/Virgin

3. Organic
If you are feeling especially ambitious, have a supply of fresh coconuts and lot of patience, you can even make your own coconut oil!
Yours in health and happiness,
Danette
P.S. Please help me spread the love for coconut oil by sharing this with your friends and I welcome your comments below. What's your favorite use for coconut oil?