Getting a healthy start to your mornings has never been so tasty. Heck, I named this recipe  after a dessert so you know this is a treat!
Your kids will think it is but don't underestimate this protein packed powerhouse of an oatmeal.
Served hot on a cold morning this one will really stick to your ribs and fuel your mornings. You won't be hungry for hours!
You don't want to skip breakfast just because you're mornings are hectic and this is so quick and easy that you can make it in less than 10 minutes. I always prep my fresh strawberries before bed the night before I plan to make this. It's a perfect solution for me and for anyone who stays busy and wants to stay trim and healthy.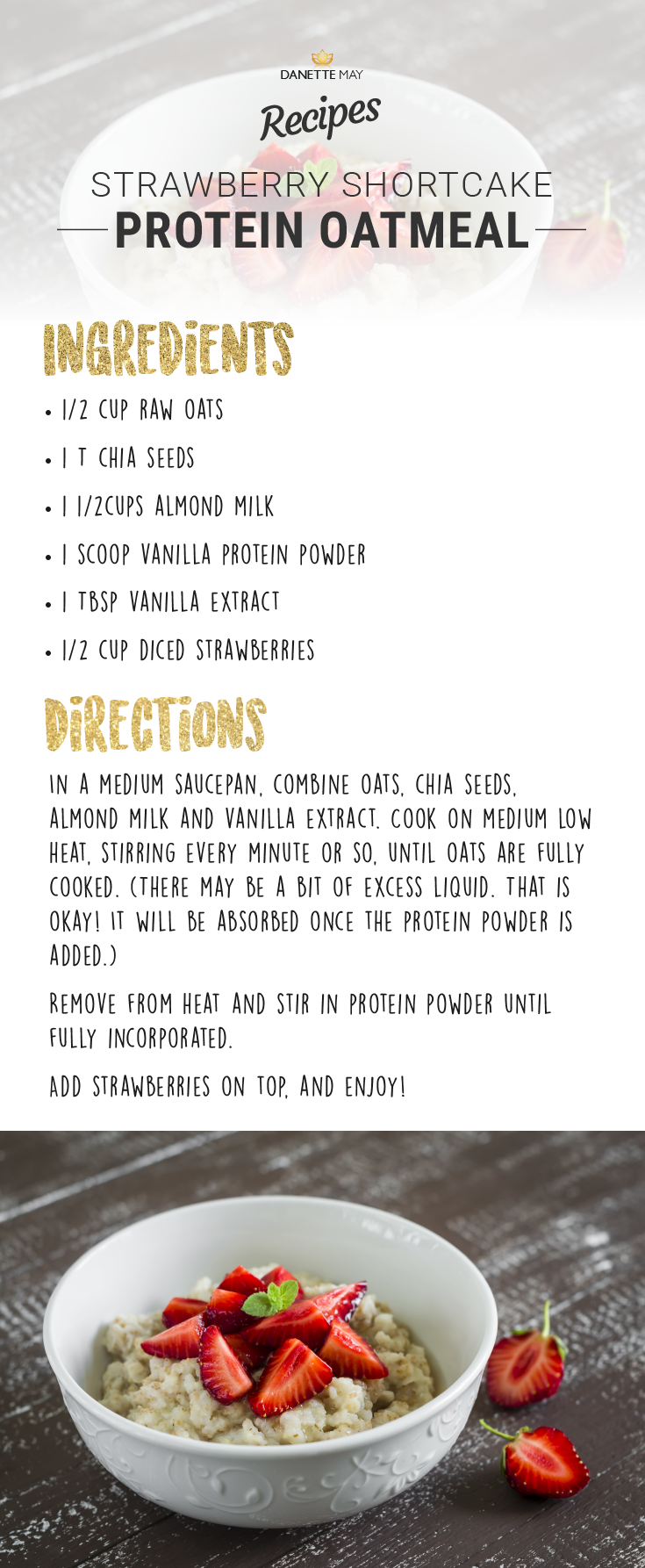 I hope you like this one as much as I do. Your body and your waistline will love it!
Yours In Health,
Danette
P.S. If you liked this recipe please share it with your friends. I always love reading your comments below too!