Blueberry lovers, this one's for you!
My skinny blueberry blast smoothie is packed with the sweet, juicy flavor of one of the world's most popular and powerful superfoods.
It's a delicious way to start your day or to boost energy before a workout. Your body and your taste buds will both take great delight in this quick and easy smoothie recipe.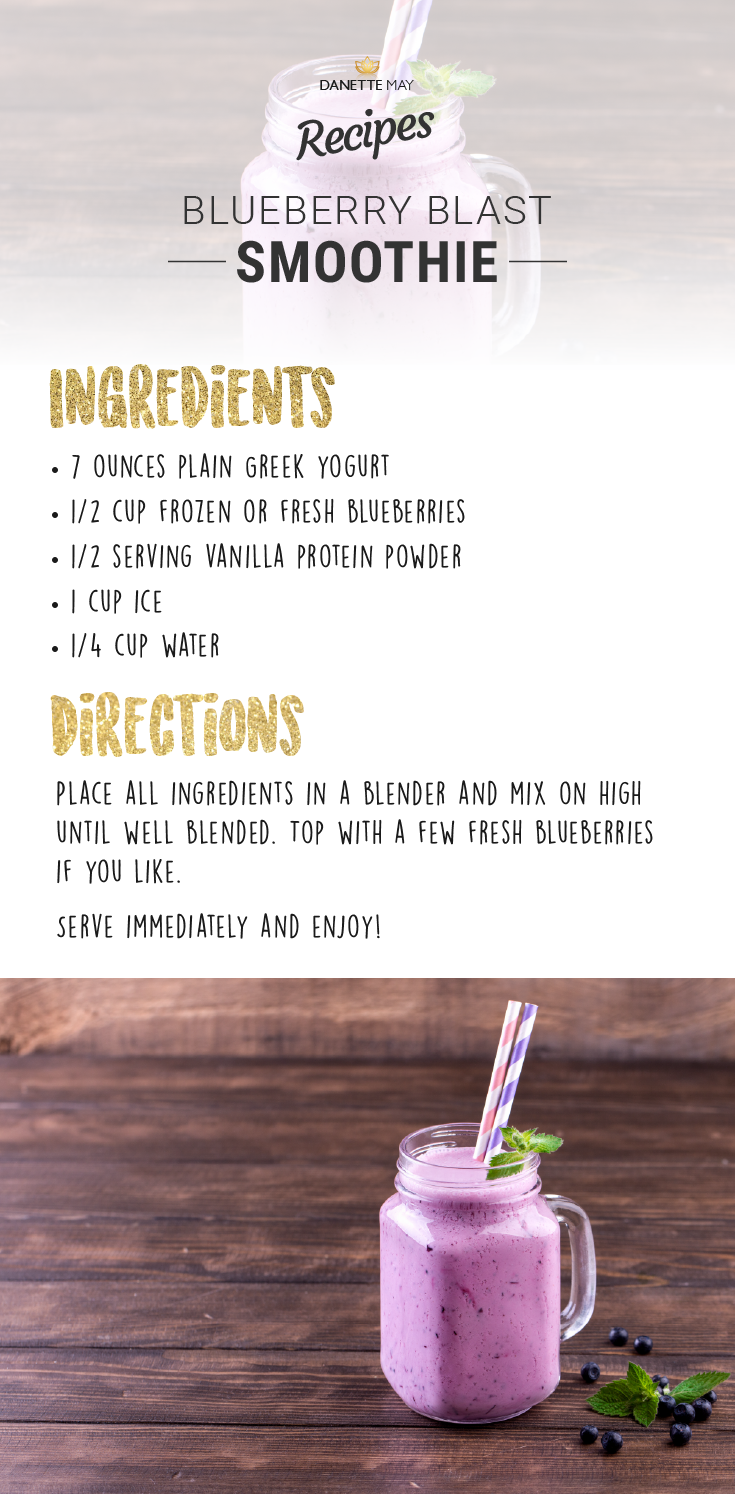 Blueberries are so full of flavor and are definitely proof that good things come in small packages. This one is a favorite around my house and I hope you will enjoy it as much as I do!
Yours in Health,
Danette
P.S. Please feel free to share this recipe with your loved ones and I always welcome your comments below.