I just got back from Greece last week and if you've ever been there you know why I'm STILL thinking about their amazing food!
There's a reason people who live in Mediterranean countries are generally healthier, thinner and live longer than many other populations.
They eat seasonally, they eat locally and they use traditional cooking methods. A lot of their meals are community or family events.
This 7 Layer Dip offers up some of the best of the Mediterranean flavors. It's hearty, healthy and will be a hit at the party. A breeze to whip together too!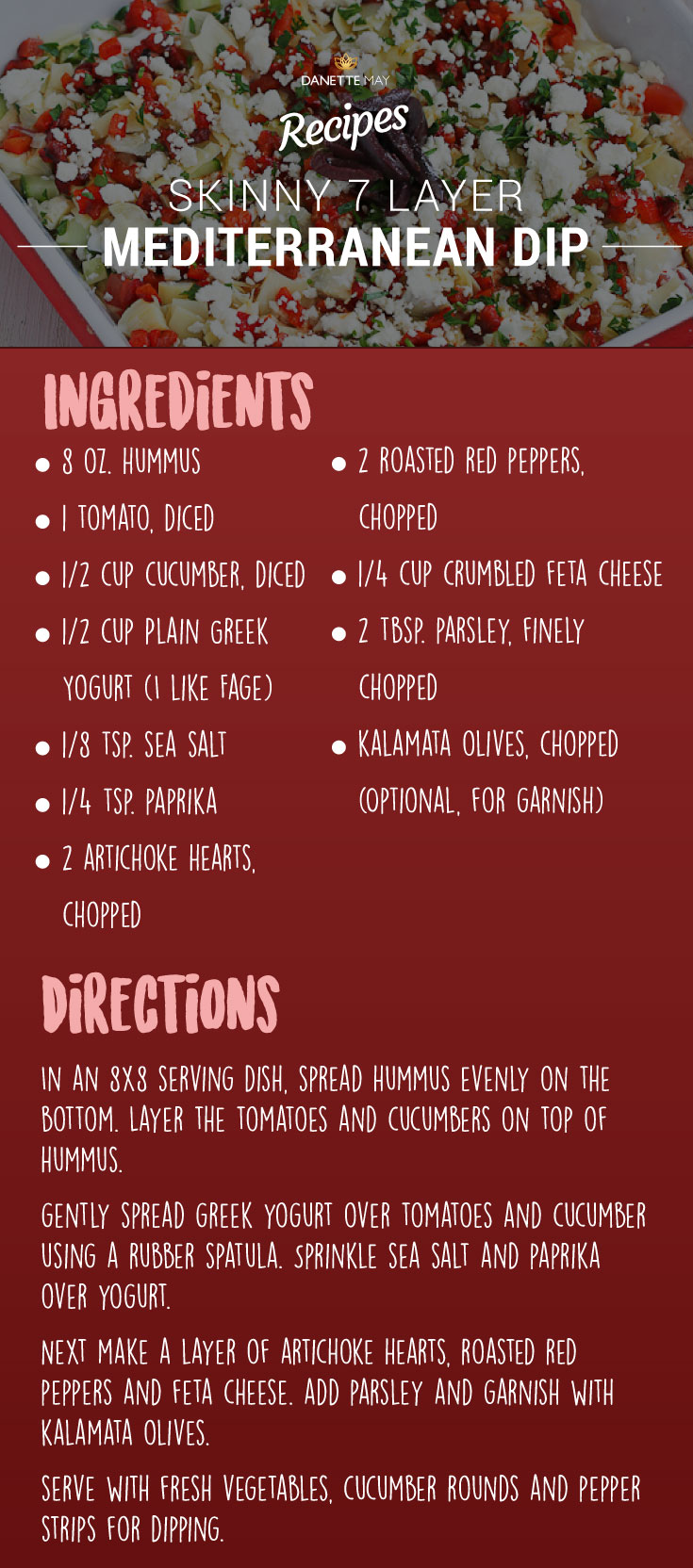 Bring a taste of the Mediterranean to the next party you attend. No one will even suspect it's healthy because it's so flavorful, creamy and filling.
Yous in Health,
Danette
P.S. Please share this delicious recipe with your friends and I welcome your comments below.