Does your fresh fruit always seem to over-ripen before you can eat it?
I have a kitchen hack that will save you money and even better, you'll get ice cream!
Grab any fruits you have that are starting to get too ripe. This is ideal for bananas, pineapples, mangos & melons. Just peel it, seal it in a freezer bag and pop it in your freezer. Now you have the makings for "nice cream" any time you are ready for a treat!
This recipe uses frozen mango but it can be replaced with most any frozen fruit for a super yummy, healthy treat. I like to top mine with fresh berries for a shot of antioxidants.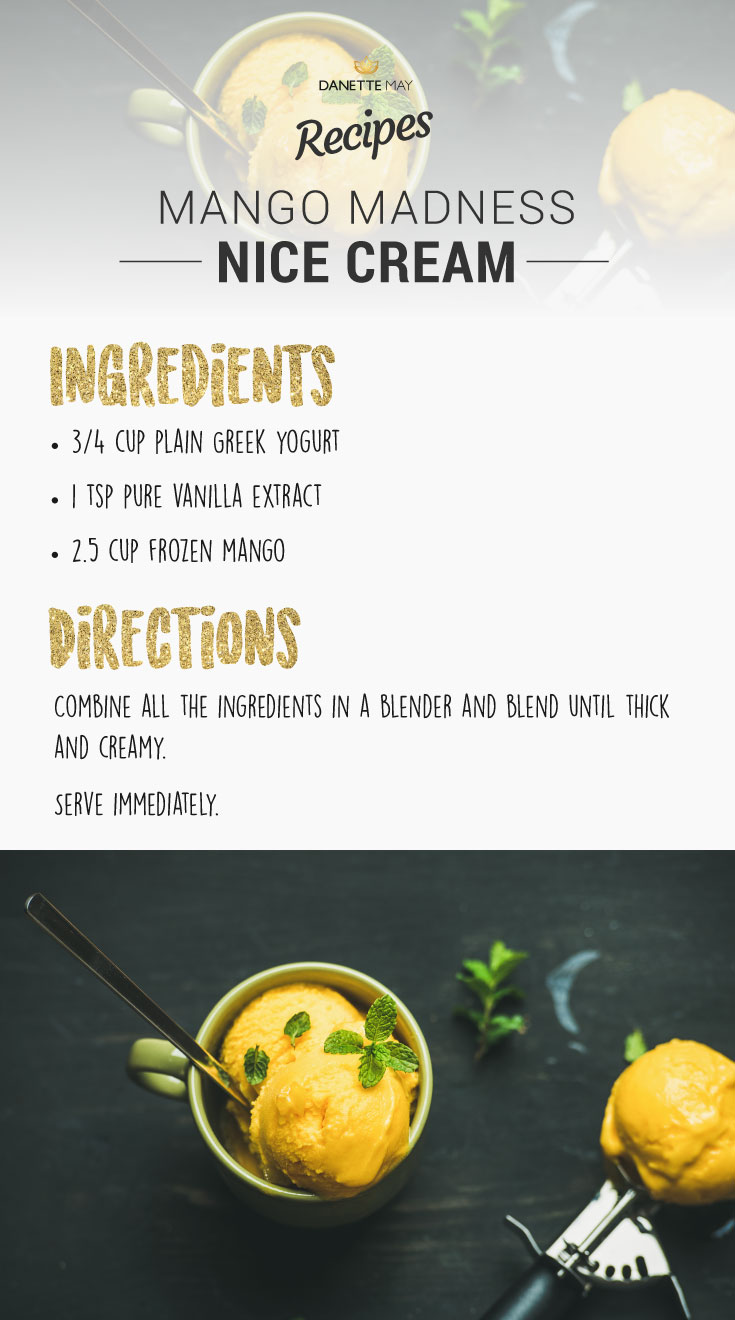 This Mango Madness Nice Cream tastes like Summer sunshine and will keep you bikini ready!
Yours in Health,
Danette
P.S. Please share this recipe with your ice cream loving friends and I welcome your comments below.