This recipe puts the 'smooth' in smoothie!
Melons are ripe for the picking right now so I've been getting creative to make the most of the fresh Summer fruits. I found a winning combination here, you HAVE to try it!
Smoothies are the quickest way to get your fruit servings in and this one is so rich, creamy and satisfying!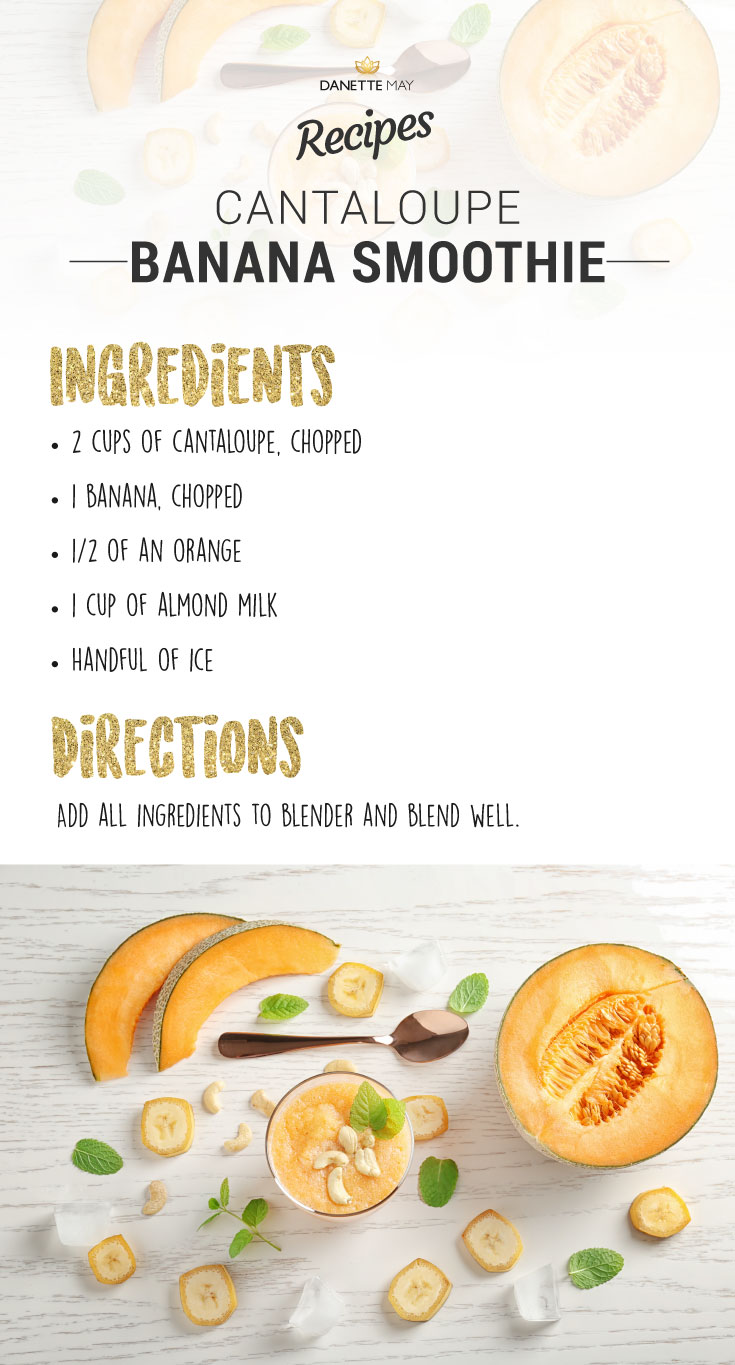 It's a sweet refreshing smoothie that is loaded with Vitamin C, Potassium, Cartenoids and Electrolytes so your body will love it as much as your sweet tooth will!
Yours in Health,
Danette