I don't know about you but I'm a HUGE fan of anything that looks fancy but is really a snap to put together.
These cucumber hummus bites are elegant enough to bring to the most formal affair but they're so easy I can make them whenever my daughters decide we're having a spontaneous tea party.
This recipe couldn't be more versatile! The ideas for healthy toppings are endless so don't be scared to get creative and create your own version.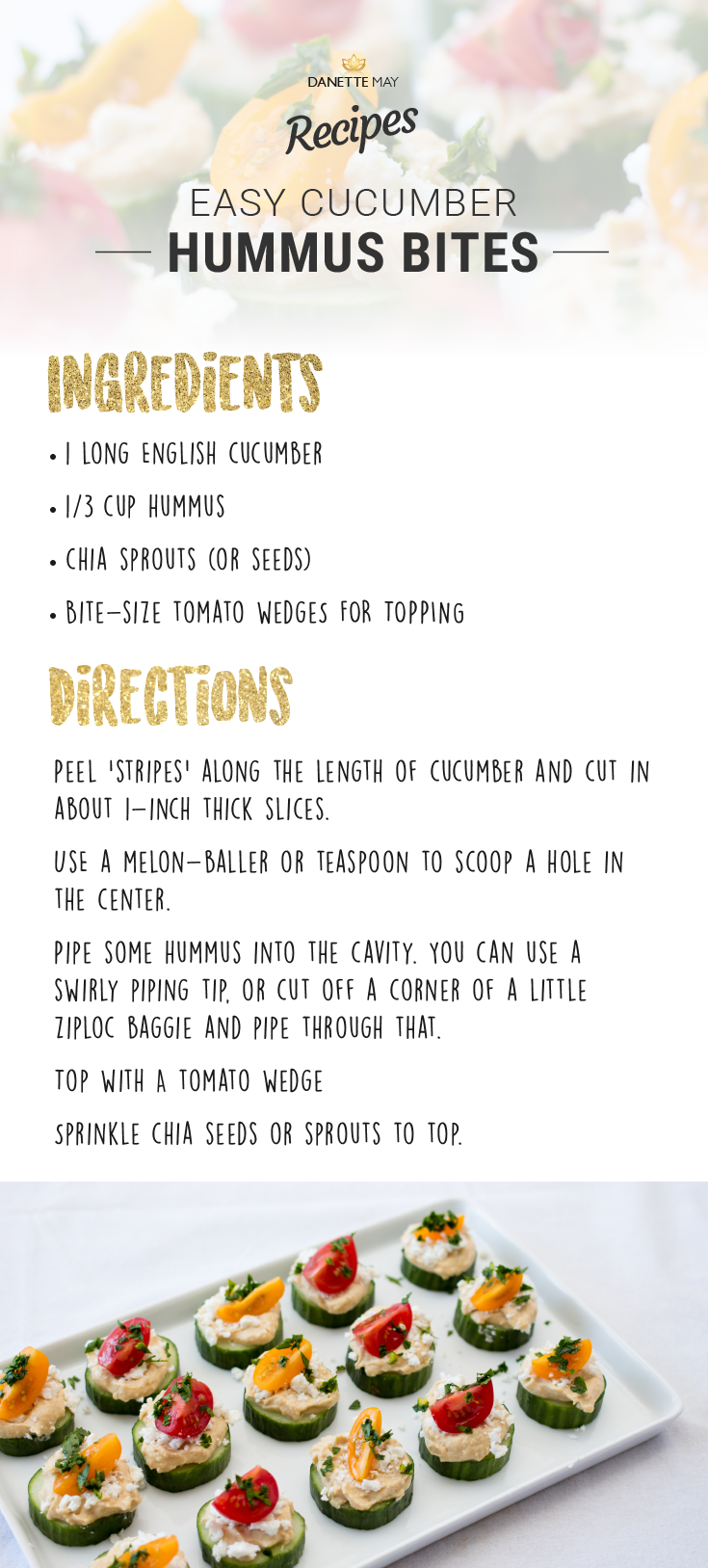 EXCLUSIVE >> 3 Unique VEGGIES That Fight Abdominal Fat
Other quick ideas for toppings include:  Chicken Salad topped with fresh dill OR Tuna with a dollop of Greek yogurt. You get the idea. This recipe is a lifesaver for those last minute party invites too!
Yours in Health,
Danette May