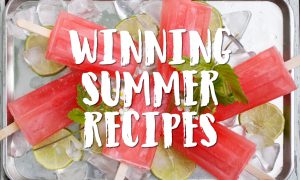 Wow! We had soooo many amazingly delicious recipes submitted in the private Forever Fit – My Tribe group, that my team and I had a tough job selecting only 5 to post here!!!
Our Forever Fit sisters entered 295 mouth-watering recipes to be exact.
I'll tell you how to see all of them in a minute, but today I'm excited to share the Top 5 Winning Recipes with the WORLD!
I should also say, these are in no particular order, they're all worthy of a blue ribbon in my book. Just wait 'til you see for yourself…some come complete with a song and view!
Top 5 Summer Recipes
(by forever fit members)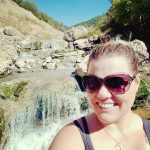 Angela Hansen Manhart from Provo Utah (our sister since July 2017) combined all the flavors from everyone's favorite childhood comfort food and turned them into a super healthy smoothie. This one will be a real hit with your kids too!
Angela's PB&J Smoothie 
• 1 cup almond milk
• 1 serving vanilla protein powder
• 1 cup frozen berries (I love strawberries and blueberries)
• 1 tablespoon all natural peanut butter
• 2 tablespoon rolled oats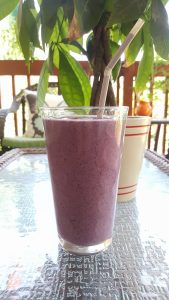 Blend together and enjoy!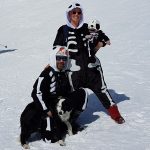 Hayley Wilson of Smithers BC, Canada (sister since Jan. 2017) took one of the world's healthiest superfoods and created one flavor packed recipe that's perfect for a light, satisfying lunch!
Hayley's Beet Carpaccio
• 2 whole beets (roasted)
• pinch of sea salt
• a drizzle of extra virgin olive oil
• 1/2 cup of greens
• 1 Tbsp. raw sunflower seeds
• 3 Tbsp. Balsamic vinegar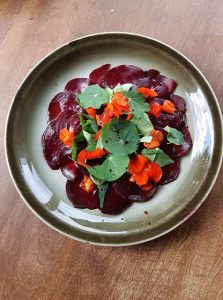 Roast 2 whole beets in tin foil at 350F for 40 minutes or until tender.
Let cool. Peel the skins off the beets and thinly slice.
Arrange in a circular pattern on a plate.
Add a share of salt and a drizzle of olive oil.
Top with bitter or mustard greens like nasturtiums (pictured here) and raw sunflower seeds.
Dress with balsamic vinegar and enjoy!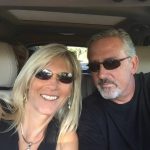 Kelli Cummings Benger who clearly hails from the seaside of Cape Cod. MA (sister since Feb. 2017) admits that her recipe isn't 100% clean but we agree it's too adorable, and you won't find anything that screams Summer more than this one.
By the way, that fresh mozzarella is actually a-ok by me and… you could use some turkey bacon in place of the prosciutto to make it 100% clean.
Kelli's Mermaids on the Beach
• Organic roasted red/yellow peppers (sliced)
• fresh mozzarella cheese balls
• carrot (cut tiny pieces)
• prosciutto
• cayenne pepper
• basil leaves
• kalamata olives
• cherry tomatoes
• cooked shrimp (with tails on)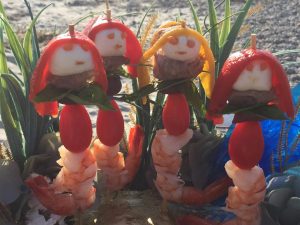 Stack in order on a skewer…
Organic roasted red/yellow peppers
-mozzarella ball (use two tiny pieces of carrot for eyes & use a toothpick to dab on cayenne pepper for lips)
-a small piece of prosciutto rolled up
-two basil leaves
-kalamata olive
-cherry tomato
-cooked shrimp… with tail attached!!!
Serve with a nice green salad!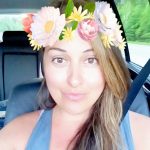 Patrizia Mauti Winsper is our southern sister from Peachtree Corners, GA (since July 2017) but she's singing songs of Italiana with her Summer recipe! Patrizia explains:
Rosa Selvaje is a Telenovela that I used to watch with my parents, dubbed into Italian. It means "Wild Rose," referring to the main character, Rosa. When I created this dish, I kept hearing this theme song in my head, so I named the dish accordingly. The smoked salmon is a wild rose sitting atop this simple salad! Here's the Rosa Selvaje song so you can hear/sing it in your head too, while you prepare this dish!
Patrizia's Rosa Selvaje (Smoked Salmon Salad)
• ½ cup cress (powerhouse vegetable containing 18 vitamins and minerals)
• 1 boiled beet, sliced into rounds
• 1 mini cucumber, sliced into rounds
• 3 oz. pre-sliced wild Alaskan smoked sockeye salmon (or smoked salmon of your choice, with clean ingredients)
• ¼ – ½ teaspoon organic extra virgin olive oil
• 1 teaspoon freshly squeezed lemon juice
• Himalayan salt to taste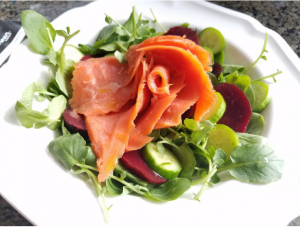 Plate the cress in a salad bowl.
Arrange beet and cucumber slices on top.
Roll the smoked salmon into a "rose" atop the salad.
Season with salt, olive oil, and lemon juice. Enjoy!
Mamma Mia this one TASTES just as good as it LOOKS!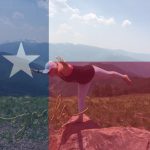 Sherry Fontenot (sister since Jan. 2017) true to her Sugar Land, TX roots did it up BIG with this winning watermelon salad!
Sherry's Winning Watermelon Salad
• 3 Cucumbers (chopped)
• 1 1/2 cup of Watermelon (diced)
• 1/4 cup or desired amount-Feta cheese
• 4-5 big leaves-Basil
• Balsamic vinegar (to taste)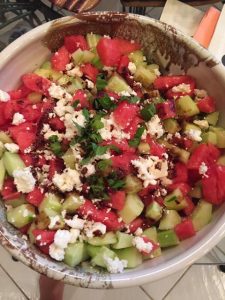 Combine cucumbers, watermelon, basil and feta in a bowl.
Drizzle with the desired amount of Balsamic vinaigrette.
Serve!
If you're a Forever Fit member and want to see all of them simply search #Summerrecipes in the Forever Fit Facebook group.
That's our private group for Forever Fit members and this is just a taste of all the fun we have there! If you haven't signed up to join us yet, you can see now, you're totally missing out! Click here to sign up!
Yours in health and happiness,
Danette
P.S. Please help me congratulate these 5 ladies by sharing their recipes with your friends and leaving a comment below!