Do you love scrambled eggs in the morning, or maybe you prefer poached or over easy?
Did you swear off of eggs because the cholesterol scared you away?
If so, here's some great news for you: Scientists have announced that all their concerns about heart health and eggs were wrong.
In fact, a study showed that even people who have a family history of heart problems can eat eggs without worry.
That's great news for egg lovers, and even better news for egg lovers who are trying to eat healthier and get into better shape.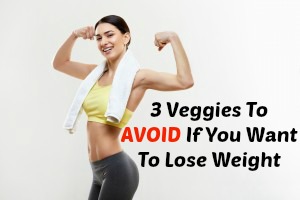 Eating eggs for breakfast is one of the best ways to help yourself lose weight.
A study showed that people given eggs for breakfast every day lost 65% more weight than people who ate a bagel, (even though the two meals had the same amount of calories.) They also had a 61% drop in BMI and their energy levels soared!
Eggs are one of the best kept secrets for losing weight. Not only are they delicious and filling, they're loaded with protein.
Eating protein for breakfast is one of the best ways to keep you feeling full until lunch and to boost your metabolism.
That's just one of the reasons eggs are considered a Superfood.
Want to know some of the others?
Eggs contain  6 grams of protein and all 9 essential amino acids
Eggs are rich in iron, phosphorous, selenium and vitamins A, B12, B2 and B5 (among others)
Each egg contains 113 mg of Choline – an important nutrient for the brain
If you want to give your diet a real boost of nutrition, look for organic pastured eggs.
People who raise their own chickens say that there's no comparison between a factory egg and an egg from a chicken that is truly free range. The nutritional numbers back them up.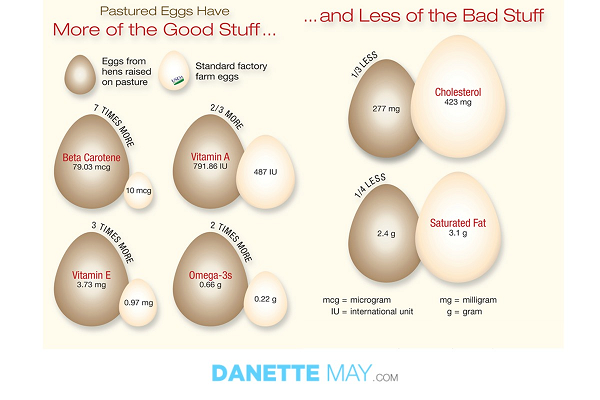 There are so many great ways to add eggs to your diet. One of the easiest is just to hard boil a bunch of them at the beginning of the week and keep them in the fridge. You can pack them in your lunch as an easy, filling snack.
If the idea of going back to having eggs for breakfast has your mouth watering, be careful.
It's important to remember that you can quickly lose the benefit if you're using lots of extra fat when you cook them. Keep the butter to a minimum, or cook your eggs in healthy olive oil.
If you're making a bunch of scrambled eggs or omelets, combine whole eggs with an egg white mixture to cut down on the fat.
One of the best ways to get your egg fix along with tons of healthy veggies is to make up a frittata.
Not only frittatas delicious and nutritious, but they keep well in the fridge. This means you can have fantastic healthy leftovers for lunch or dinner.
Mushroom and Spinach Frittata

2 Tbsp. extra virgin olive oil
1 1/2 cups sliced mushrooms
Salt and pepper
1 to 2 garlic cloves (to taste), minced
1 6 oz. bag baby spinach, rinsed
8 eggs
¼ cup grated Parmesan (optional)
2 Tbsp. coconut milk

1. Heat 1 tablespoon of the olive oil over medium-high heat in skillet and add the mushrooms.

2. Cook, stirring or tossing often, until they begin to sweat and soften, 3 to 5 minutes.

3. Add salt, pepper and the garlic, and stir together until the garlic is fragrant, 30 seconds to a minute. Add the spinach, a handful at a time and stir until wilted.

4. Turn up the heat and let any excess liquid evaporate from the pan, then remove from the heat. Taste and adjust seasoning.

5. Beat the eggs in a large bowl (you can do this while the mushrooms are cooking). Stir in salt and pepper to taste, the milk, and the mushroom and spinach mixture. Add the Parmesan if desired.

6. Heat the remaining olive oil over medium-high heat in the skillet until it feels hot when you hold your hand about 1 inch above it.

7. Drop a bit of egg into the pan and if it sizzles and cooks at once, the pan is ready. Pour in the egg mixture. Swirl the pan to distribute the eggs and filling evenly over the surface.

8. Shake the pan gently, tilting it slightly with one hand while lifting up the edges of the frittata with the spatula in your other hand, to let the eggs run underneath during the first few minutes of cooking.

9. Once a few layers of egg have cooked turn the heat down to low, cover and cook 10 minutes, shaking the pan gently every once in a while.

10. From time to time remove the lid and loosen the bottom of the omelet with a spatula, tilting the pan, so that the bottom doesn't burn. It will however turn golden. The eggs should be just about set though there will be a layer on the top that is not.

11. Meanwhile, heat the broiler. Uncover the pan and broil, not too close to the heat, for 1 to 2 minutes, until the top sets, watching carefully to make sure the top doesn't burn (at most, it should brown very slightly and puff under the broiler).

12. Remove from the heat, shake the pan to make sure the frittata isn't sticking and allow it to cool for at least 5 minutes.

13. Loosen edges with a spatula. Carefully slide from the pan onto a large round platter. Cut into wedges. Serve hot, warm, room temperature, or cold.
Yours in Health,
Danette
P.S. Please share this with your egg-loving friends and let me hear from you in the comments. What's your favorite way to eat eggs?