It's barely Spring but the tastes of Summer are on the horizon! I just love juicy, fresh peaches and who doesn't adore a creamy sweet treat that's good for your body?!  
You can whip this one up in just 5 minutes and keep it in your freezer for up to a month. When you get a hankering for something cool and delicious, it will be on hand to satisfy. You won't be able to keep the kids away from this one so make extra for sharing.
This recipe serves 4 so I usually double it or even triple it if we're expecting guests. It's actually so good for you that on a hot Summer morning you could even pull off having it for breakfast.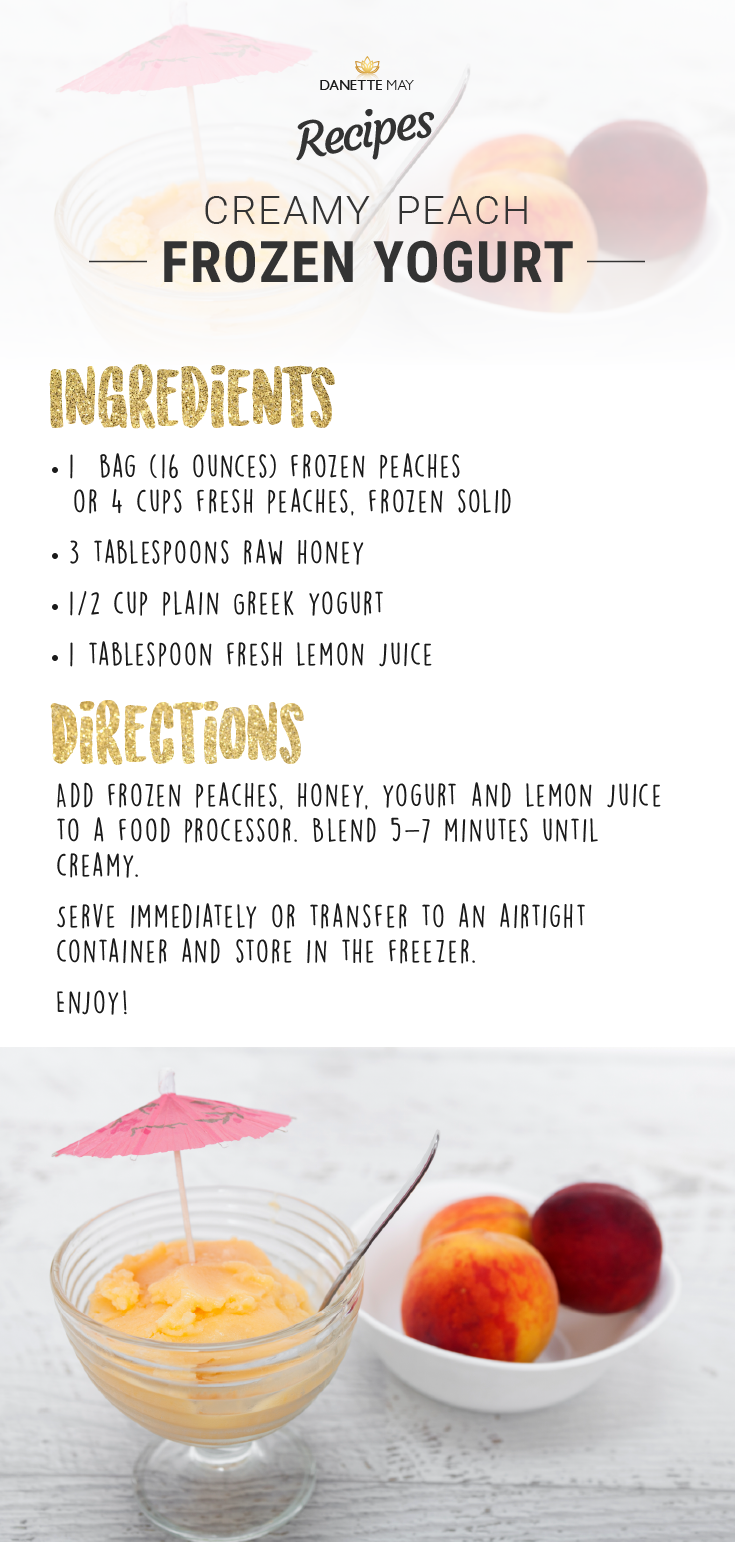 I hope you love this indulgently healthy treat as much as I do. Making delicious sweet treats like this one will make you learn to love clean eating and your waistline will stay peachy too!
Liked this recipe? Then you're gonna LOVE the 150+ simple and delicious fat-burning recipes on the next page…