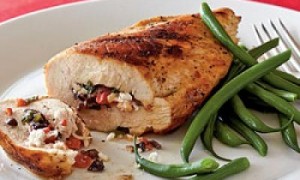 I don't know about you but I LOVE Mediterranean food! Most of it is much healthier than American foods and it's never short on flavor either.
I like to make this stuffed chicken breast when I'm having company for dinner or when my family and I want to have something semi-fancy but not overly time consuming.
If you can't take a cruise to the Med. today, this dish will transport your taste buds and it's a super healthy entree choice.
This recipe‬ makes 8 servings since I use it most often for dinner parties but it's always great to have healthy leftovers in the fridge for a quick meal on the run.
INGREDIENTS: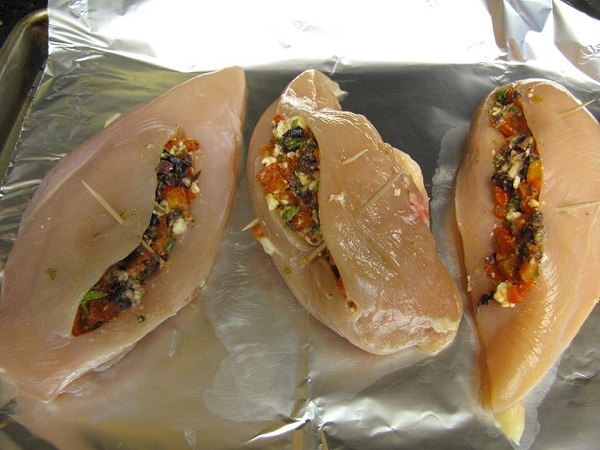 1 large red bell pepper
1/4 cup (1 ounce) crumbled feta cheese
2 tablespoons finely chopped pitted kalamata olives
1 tablespoon minced fresh basil
8 (6-ounce) skinless, boneless chicken breasts
DIRECTIONS:
Directions: Preheat broiler.
Cut bell pepper in half lengthwise; discard seeds and membranes.
Place pepper halves, skin sides up, on a foil-lined baking sheet; flatten with hand.
Broil 15 minutes or until blackened. Place in a zip-top plastic bag; seal. Let stand 15 minutes. Peel and finely chop.
Prepare grill to medium-high heat.
Combine bell pepper, cheese, olives, and basil.
Cut a horizontal slit through thickest portion of each chicken breast half to form a pocket.
Stuff 2 tablespoons bell pepper mixture into each pocket; close opening with a wooden pick.
Sprinkle chicken with 1/4 teaspoon salt and 1/4 teaspoon black pepper. Place chicken on a grill rack coated with cooking spray.
Grill 6 minutes on each side or until done. Remove from grill; cover loosely with foil, and let stand 10 minutes.
Serve and enjoy!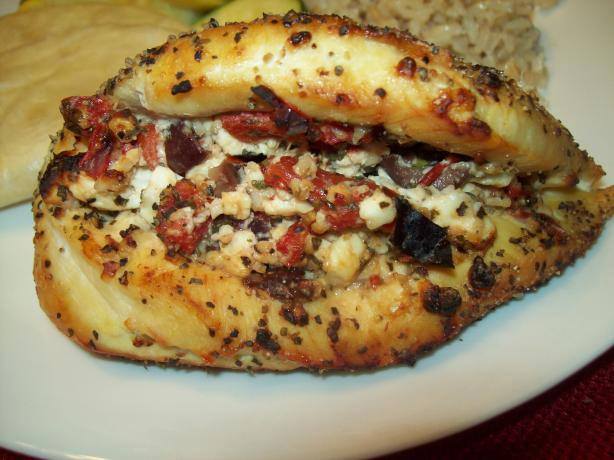 I hope you enjoy this one as much as I do! It's deliciously satisfying recipes like this one that will make you wonder why you've didn't start eating healthy sooner. You'll never feel deprived and your body will love it!
Yours in Health,
Danette
P.S. Feel free to share this recipe with your friends and family. I always welcome your comments below too.