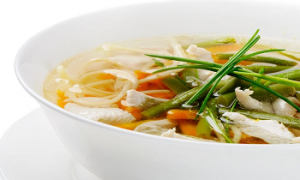 Perhaps the shining star of ALL soup recipes is the all healing Chicken Noodle Soup! It's a go-to recipe when you're feeling under the weather or when you just want something yummy to warm you up on a cold day.
This recipe will take the healing powers of your Chicken Noodle Soup to the next level and I love that it can be cooking in the crock pot while I tend to other things.
INGREDIENTS
2 pounds uncooked skinless, boneless organic, free range chicken thigh meat, cut into 2″ pieces. (Breasts will work but tend to dry out more in a crock pot)
2 cloves garlic, minced
1 cup sliced celery
4 carrots, sliced
1 cup fresh green beans
1 onion, diced
1/2 teaspoon crushed red pepper flakes, more or less to taste
3 teaspoons dried thyme
1 teaspoon onion powder
1 teaspoon turmeric
1 teaspoon oregano
1 teaspoon Himayalan sea salt
1/2 teaspoon black pepper
6 cups chicken or bone broth
1 bay leaf
Add After Cooking
8 Oz. of Brown Rice Pasta (or another healthy pasta)
1 tablespoon finely diced fresh chives
1 Tablespoon Fresh Lemon Juice
DIRECTIONS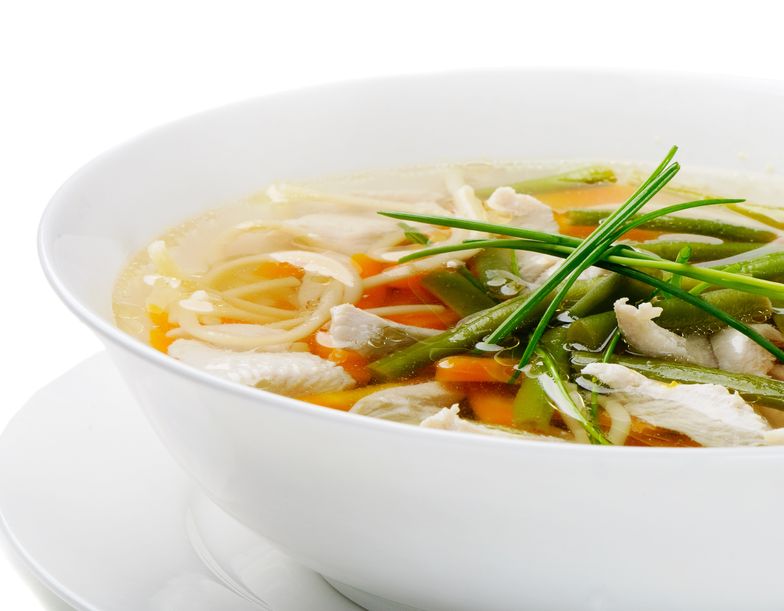 Add the veggies and garlic to the bottom of your crock pot and the chicken on top, sprinkle in the thyme, oregano, turmeric, onion powder, crushed red pepper, and salt and pepper.
Pour in the bone broth and add in the bay leaf. Cook for 6-8 hours on low or until veggies are soft.
Skim off any foam that has floated to the top of the soup and discard.
Just before you're ready to serve the soup, cook the pasta as directed on the stove top. Drain pasta. Add the cooked pasta to crock pot. Then stir in one tablespoon of the lemon juice and top with chives. Enjoy!
Yours in Health,
Danette
P.S. Please share this yummy recipe with your friends and I'd love to hear from you in the comments below.