Sometimes it's the simplest things that pack the most punch!
This super fast, 2 ingredient pineapple whip is bursting with tropical flavor and really cools you down on a hot Summer day.
You have to plan just a little ahead on this one because it only works well if you freeze the pineapple for at least 12 hours. Believe me, it will be well worth the wait.
You'll never miss ice cream after you try this deliciously cool and healthy whip!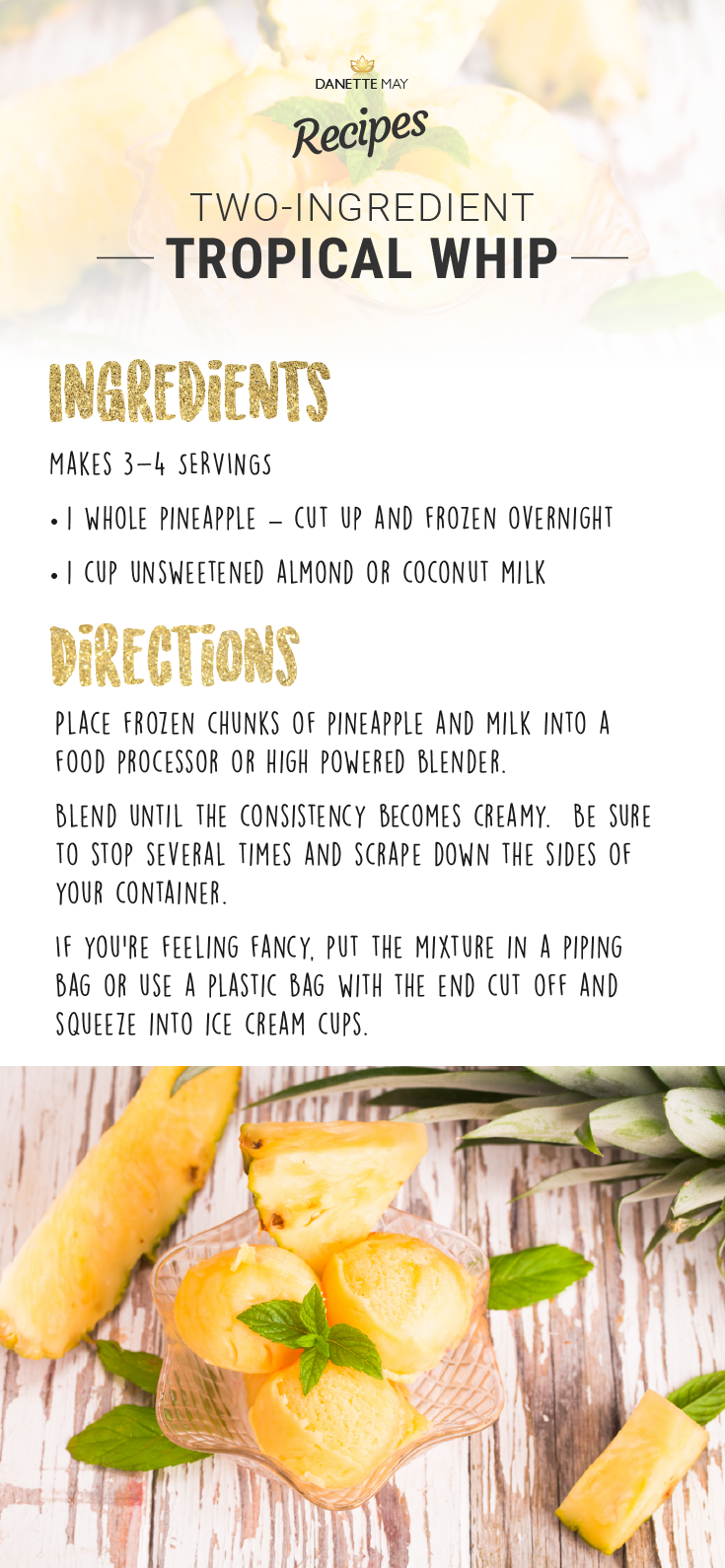 This is seriously BETTER than ice cream and I think when you try it you will be happy to make this healthy switch!
Yours in Health,
Danette