To slim down and achieve your fitness goals, you have to exercise, and invest energy, time, and dedication into your workout routine. Exercise offers benefits that dieting alone just can't. When you work out, you boost your metabolism, and turn your body into a fat burning machine.
But if you're like most women, you're probably struggling to get results due to your busy schedule. Lucky for you, I offer body fat burning workout programs that will help you achieve your fitness goals even when you lack the time.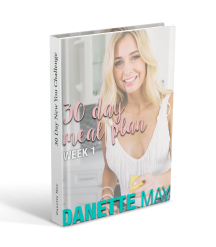 30 Day Challenge
This 30 Day Challenge is like no other! I'll show you how to LOOK and FEEL sexy and build your inner confidence, all without hunger, counting calories, or impossibly long workouts. Used by hundreds of thousands of women, this program is GUARANTEED to get results.
Register Now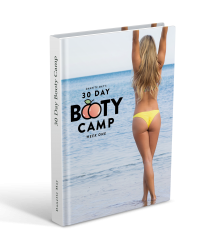 Booty Camp
Danette's 30 Day Booty Camp is the number one secret to looking and feeling years younger! Did you know a strong bum is the key to good posture and lasting health? Danette takes you through 30 days of moves, stretches, meal plans and visualizations for a lifted and toned backside... for a firm, perky booty no matter your age, and it takes just minutes a day!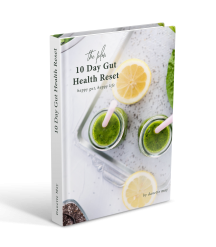 Gut Health
Want to transform how your body looks and feels? A healthy gut leads to lower stress, weight loss, boosts your metabolism and gets rid of gas and bloating. The Gut Health reset is full of Danette's best tips and strategies. Each one takes out the guesswork of transforming your gut health in the fastest time possible.
No gym? No problem. The total workout plans listed here can help you in your fitness journey. Both the Six-Week Coaching and New You 30-Day Challenge programs will teach you how to unlock the power of your mind to aid you in weight loss.
Beginner-Friendly
For beginners, the most intimating part of the weight loss journey is to get started onto the path of fitness. My training programs for weight loss will push you to get started — and once you're over that hump, you'll find that your focus is to just maintain motivational levels and ensure that you stick with the program.
Long-Term Program
The programs will show you how you can experience the healthy life — for life. You'll be given daily support, guidance, and inspiration to ensure you see real, lasting changes.
The work out programs for weight loss target the mind, and help you experience total transformation over 6 weeks or 30 days, depending on your goals. In addition, you can experience massive results almost instantly — as long as you follow everything from start to end.
Works for Any Lifestyle
Our programs are also designed to work for everyone. Those who have tried and patterned their weight loss routine and health journey on the programs have experienced outstanding results.
The Six-Week Coaching and New You 30-Day Challenge also work for any lifestyle because you get to control when and where to do the program. The Six-Week Coaching program includes six weekly webinars that provide you with clear directions on what you eat, how you exercise, how you do daily activities, and so much more.
The 30-Day program, on the other hand, makes sure you exercise, specifies everything you need to eat daily, and gives you various recipes that support your weight loss efforts.
Money Back Guarantee
The e-programs are sure to give you results. If not, we'll give you your money back.
Transform your body and mind, and gain confidence with the Danette May workout programs. Register today.