Prepping healthy foods ahead of time can make your life so much easier and your fitness goals that much closer to attainment. This healthy meatball recipe is super delicious and easy to have as a snack or main meal.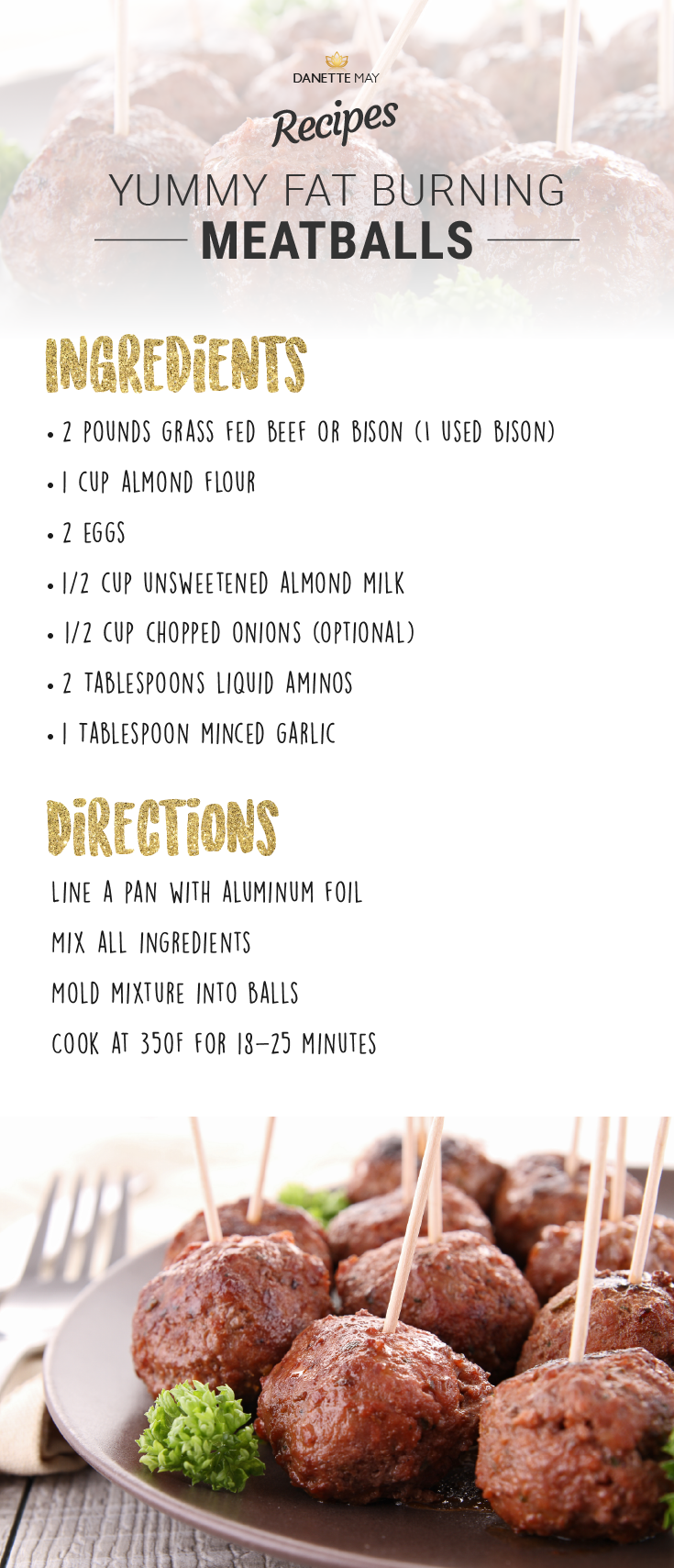 This recipe makes a double batch because I like to freeze the leftovers for later. They're great portable protein snacks. These meatballs are perfect served over a healthy pasta or greens!
Yours in health,
Danette
P.S. Please share this delicious recipe with your friends and I welcome your comments below.