Virtual/Online Class
Thursday, January 30, 7 pm Central
WHY ESSENTIAL OILS?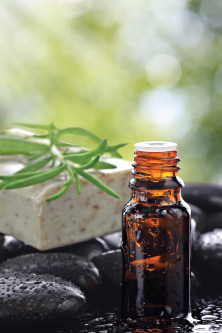 They have been used (and loved!) throughout history for a wide variety of wellness applications, and for their medicinal and therapeutic benefits.
doTerra essential oils are sourced from all over the world, supporting far-reaching communities and villages, using sustainable and earth-friendly harvesting techniques.
The modern use of essential oils has continued to grow rapidly as health scientists and medical practitioners continue to research and validate the numerous health and wellness benefits of therapeutic-grade essential oils.
Modern scientific trends toward more holistic approaches to wellness are driving a revival of essential oil health applications.
They can also be used as dietary supplements supporting a variety of healthy conditions. Some essential oils have powerful antioxidant properties while others help support healthy inflammatory response in cells.

WHAT WILL YOU DISCOVER IN THIS VIRTUAL CLASS?
The simple basics of essential oils and how to use them most effectively. It's FUN!
The #1 reason to use Certified Pure Therapeutic Grade essential oils. So important.
The most powerful oil to fight aging, internally and externally (yes, it's even good for wrinkles)!
How to use oils to boost metabolism and regulate weight…and which oil(s) are most beneficial.
Everyone's favorite oil blend to improve immunity, helping you (and your family) to stay well!
How to become the healthiest, happiest version of yourself!
…and much more!
EACH CLASS ATTENDEE WILL RECEIVE A DOWNLOADABLE PDF HIGHLIGHTING WHAT YOU LEARN IN CLASS (OILS, USAGE, & BENEFITS)!
AND, THERE WILL BE OIL GIVEAWAYS THROUGHOUT THE CLASS!
Get exclusive insider access to this
virtual essential oil training, tips, recipes,
and much more...
All registrants will be entered into a drawing for a free diffuser.
Register now!
Learn more about doTerra's Healing Hands Foundation. This is a non-profit organization committed to improving lives through partnering with organizations that offer hope to millions around the world. Healing Hands seeks to bring healing and hope to the world, for lives free of disease and poverty, and to ultimately teach impoverished cultures how to be self-reliant. Read all about it here: www.doterra.com/healinghands
Ready to purchase Danette's recommended essential oils? Visit DanettesOils.com and get started! Email oils@danettemay.com if you have any questions about the upcoming class or essential oils in general.