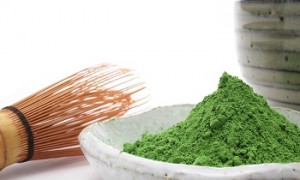 When it comes to fat loss, there's no shortage of approaches you could take.
Well, what if I told you there's a way to actually stop new fat cells from forming?
This is exactly what you can do – if you drink Matcha tea, that is.
Here's what this tea is all about and how it can help you.
SPECIAL REPORT>> Simple Steps To Remove DEADLY Abdominal Fat Permanently
What is Matcha Tea? 
By now, you've likely heard that green tea is a powerful superfood.
It has a ton of antioxidants! They help fight free radical damage, lower inflammation, and can even kick-start the fat burning process.
It's a super concentrated tea that has the same active compound that green tea contains.
All plants contain compounds called phytochemicals, that help protect them from diseases. When you eat plant foods, you can also benefit from the disease-protective properties of these compounds.
The most important thing in green tea is a polyphenol called epigallocatechin-3-gallate, or EGCG for short.
EGCG from green tea can increase thermogenesis or heat production through extra calorie burning and the use of stored fat as energy.
One study tested 24-hour energy expenditure in humans.

One group of people took 90 milligrams of EGCG and 50 milligrams of caffeine from green tea extract. The 2nd group got the caffeine dose only and the 3rd received a placebo. These were taken with 3 meals.

Only the EGCG and caffeine group experienced significant energy expenditure.

Researchers concluded that the EGCC has more potential than the caffeine in green tea for promoting weight loss.

Some research even shows that EGCG can stop the growth of new fat cells.
Matcha stands for 'powdered tea' and hails from Kyoto Japan. It's made using the same tea leaves that green tea is made from, only after they've been seeped.
With matcha, these tea leaves are ground up into a powder, which is then safe to drink.  Since you are actually taking in the tea leaves, that makes the beverage far more powerful.
The Benefits Of Matcha  
So what benefits do you stand to gain from using matcha powder?
You can:
Increase your metabolic rate thanks to the fact it does contain caffeine.
Improve the rate of fatty acid release from the cells for use as an energy source.
Prevent the growth of new fat cells. (according to a study published in the American Journal of Clinical Nutrition.)
Helps with the detoxification of your body.
Helps to calm the mind and provide gentle relaxation.
May help to lower cholesterol levels, reducing your risk of heart disease.
Can help to stabilize blood glucose, preventing diabetes.
Is a rich source of vitamin C, selenium, chromium, zinc, and magnesium.
improve physical endurance and stamina, helping you see superior workout performance.
Put Matcha To Work For You
Now that you can see all the powerful benefits that matcha holds, how can you put it to work for you?
Matcha comes as a powder, so you'll want to place a small amount into a cup and add a few ounces of hot water. Next, whisk it until blended.
Some people may prefer using a milk frother for the smoothest taste possible.
Since it is powdered, you can also use matcha in other recipes too.
You can:
add it to smoothies
stir it into oatmeal
these amazing Coconut Green Tea Zen Popsicles
combine it with some grass fed butter and honey for a sweet treat you can smear onto some Ezekiel bread.
For best results, use opened matcha powder within 6-8 weeks and be sure to store it in the fridge in an airtight container.
Don't overlook the benefits that matcha powder provides. Add it to your nutrition plan today and start reaping the rewards.
Yours in Health,
Danette
P.S. Please share this with your friends and I want to hear from you in the comments below. Have you tried matcha?