You're going to love making and sharing these Guilt free decadent cacao brownies! This easy recipe is yummy and healthy too!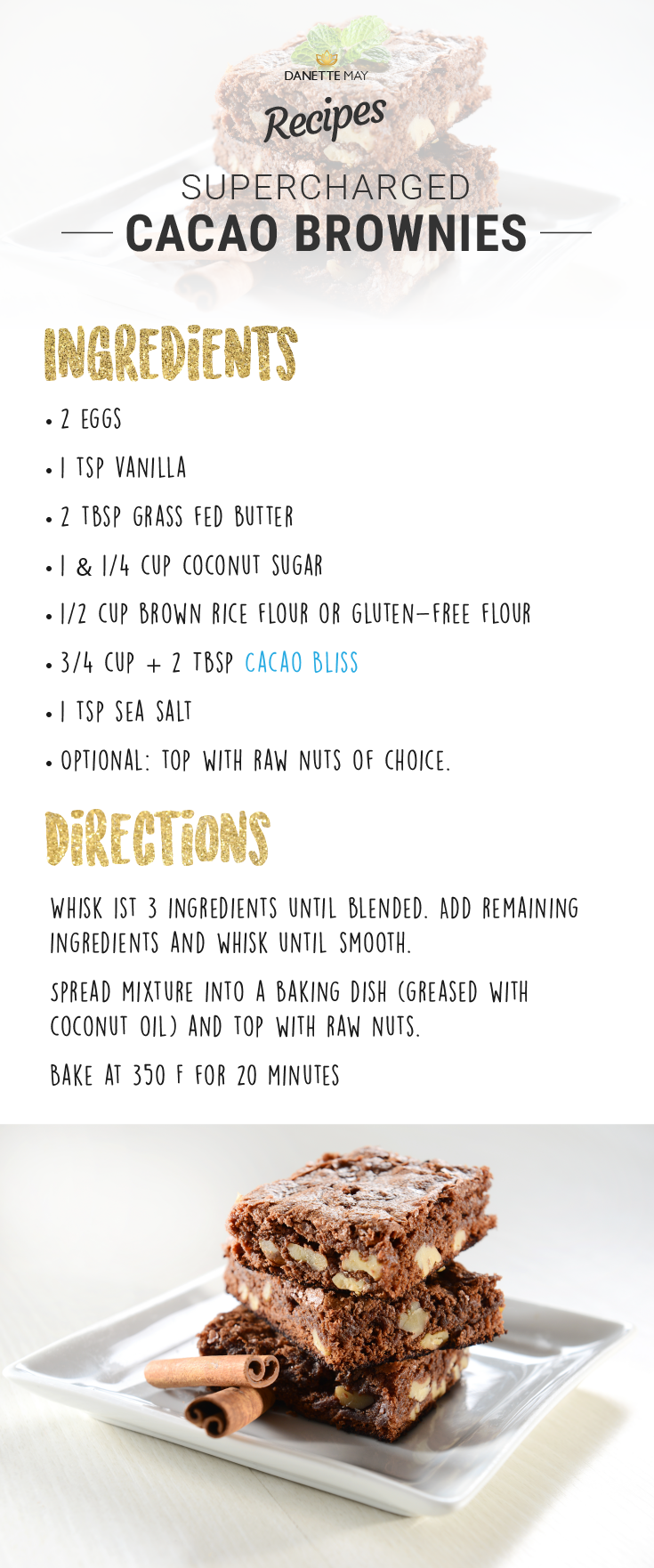 Enjoy and be sure to make plenty to share!
Yours in health and happiness,
Danette
P.S. Please share this with your friends who have a sweet tooth and I want to hear from you in the comments below! Did you make these?