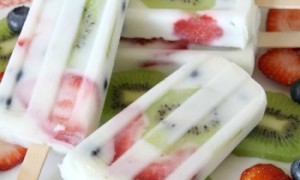 Yes, you read that right…you can eat these popsicles for breakfast and feel good about it.
Your kids will think you're the coolest Mom ever too!
These are so easy to make and they're a perfect pick-me-up on a hot Summer day.
The popsicle molds make them look very pretty but if you don't have molds, you can use ice cube trays or small dixie cups. Improvising in the kitchen can be fun!
INGREDIENTS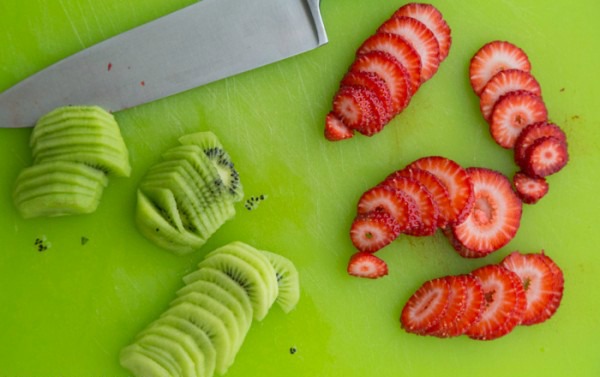 Plain Greek Yogurt ( I like Fage)
Fruit, thinly sliced (kiwi, strawberries and blueberries)
DIRECTIONS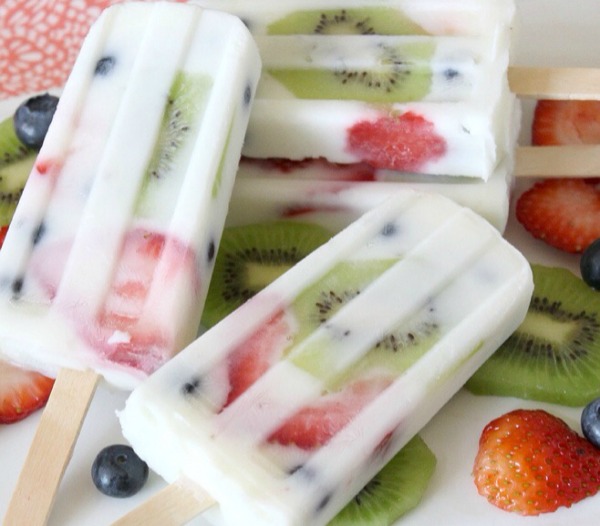 Add a little yogurt to mold,  slide fruit slices down the sides if you want them to show and look pretty.  Add more yogurt and them more fruit until mold is full.
Note:   You can also chop your fruit small and combine it with the yogurt- then pour into molds and freeze for at least 3 hours.
Remove from molds and serve with granola if desired.
And remember, you can use any fruit you have on hand. Pineapple, cherries, oranges, peaches and even a handful of your favorite nuts work great!
It's almost  Independence Day here in the states and these make a tasty and festive, red, white and blue treat when you include only the strawberries and blueberries. Enjoy!
Yours in Health,
Danette