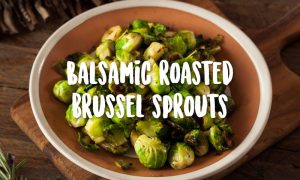 Don't forget the green veggies when planning your holiday menu. I like to use seasonal ingredients so I know I'll be able to get my hands on something good and fresh.
These tiny, pungent, green powerhouses fit the bill and they just might steal the show this holiday.
Roasting  with a touch of balsamic kills any bitterness and heightens the flavor of fresh Brussels sprouts.
They add a nice touch of color to your holiday table and are a real crowd pleaser!
INGREDIENTS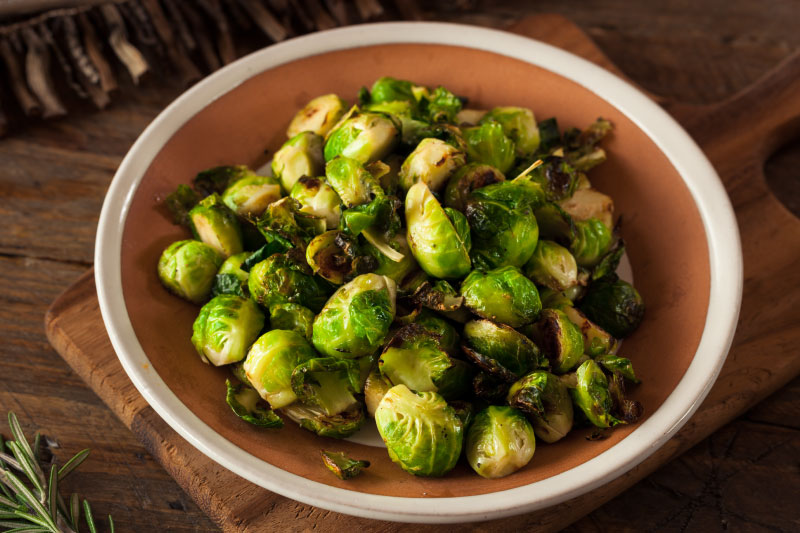 1 pound Brussels sprouts, washed and trimmed
3 tablespoons balsamic vinegar
2 tablespoons coconut oil, melted
salt and pepper, to taste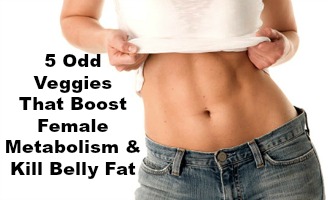 DIRECTIONS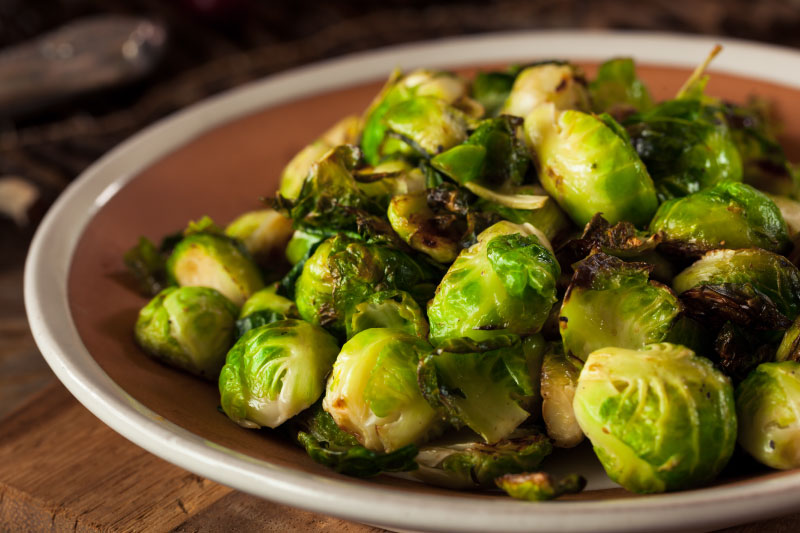 Preheat oven to 375F.
If coconut oil is solid at room temperature, place the 2 tablespoons of coconut oil in a small bowl, and set it on top of the oven to warm while you prepare the Brussels sprouts. If the top of your oven isn't warm enough, you can place the bowl inside the oven for 2 minutes to melt.
Slice the Brussels sprouts in half, and place them in a large bowl. Pour the balsamic vinegar over the halves, and toss well to coat. Add the melted coconut oil, and toss again to coat. Arrange the Brussels into a single layer on a baking sheet, cut-side facing down, and sprinkle generously with salt and pepper.
Roast the Brussels sprouts for 25 minutes, turning the pan after 10 minutes for even browning. The sprouts are ready when they are lightly golden.
Remove from the oven and serve immediately.
Yours in Health,
Danette
P.S. Please share this with your friends and I always love reading your comments below.